Ronaldo scores 5 goals in a game -- for first time -- in Madrid's 9-1 rout of Granada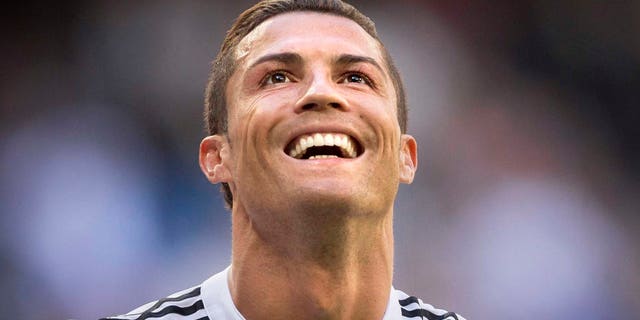 BARCELONA, Spain (AP) – Cristiano Ronaldo scored five goals in a game for the first time, powering Real Madrid to a 9-1 romp over Granada on Sunday and keeping the pressure on Spanish league leader Barcelona.
Ronaldo followed Gareth Bale's opening score with three goals during an eight-minute span to decide the match before halftime at Santiago Bernabeu.
"What more can be said?" Madrid coach Carlo Ancelotti asked.
The Portugal star added two more goals after the break to go with Karim Benzema's pair in one of the club's most lopsided wins. Madrid hadn't scored nine goals in a league match in 47 years. Its biggest league victory remains an 11-2 thrashing of Elche in 1960.
"This is the biggest blow I have ever had, either as a player or a coach," Granada manager Abel Resino said.
Ronaldo has 47 goals in 41 games in all competitions this season. His outburst moved him ahead of Lionel Messi in their duel for the league scoring lead. He has 36 goals to the Barcelona forward's 32.
Like us on Facebook