Cristiano Ronaldo sends own hairstylist to work on his wax replica once a month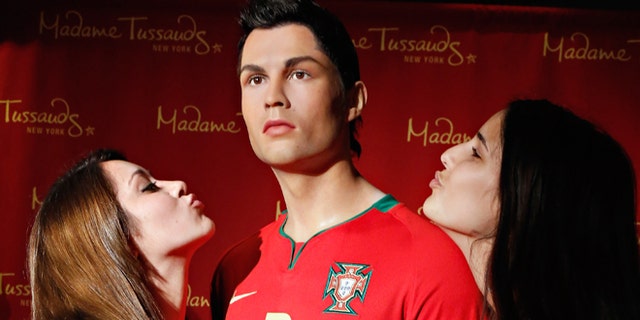 Portuguese soccer star Cristiano Ronaldo has never been known as a wilting flower.
Detractors of the Real Madrid forward love to mock him for his constant flops on the pitch as well as for his frequent preening off the playing field. This, after all, is a man who acts as his own model for his CR7 underwear line and who, when his home trophy case got a bit too cluttered, opened a museum in Lisbon devoted to himself.
The unlikely source of further proof of Ronaldo's vanity is Gonzalo Presa, the former director of communications at the Madrid Wax Museum. Presa told a radio interviewer that the three-time Ballon d'Or winner sends his hair stylist once a month to touch up the 'do on his wax likeness at the Museum.
"Cristiano told us to be sure his figure was perfect," the Museum spokesman said, by way of explanation.
"Cristiano's hair is natural," Presa added about the replica. "It is not a wig, and it comes from India."
The interview occurred on Radio Barcelona, which seems appropriate. Ronaldo's Real Madrid and Barcelona vie for the Spanish La Liga title nearly every year, and Ronaldo is target No. 1 for Barça fans.
Like us on Facebook