Rockets center Nene out for rest of playoffs with groin injury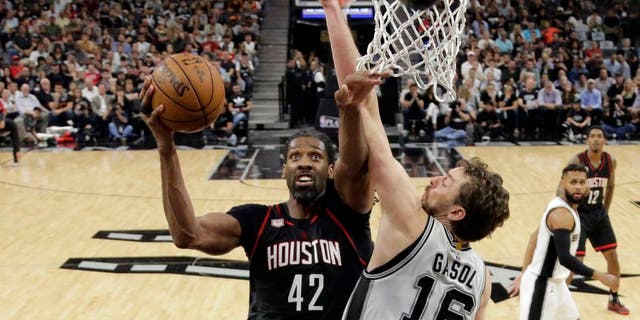 The Houston Rockets evened their series with the San Antonio Spurs on Sunday, but it turned out to be a costly victory. The Rockets announced Monday that center Nene will miss the rest of the postseason after tearing his adductor in the win.
Nene, who cameinto Sundays game averaging 10.8 points and 5.3 rebounds in the playoffs, suffered the injury in the first quarter after playing just 1 minute, 43 seconds. The Rockets gave the bulk of Nenes minutes to power forward Ryan Anderson, who finished with 13 points and four rebounds in the win.
Despite Nenes absence, the Rockets nearly won the rebounding battle against the Spurs' bigger lineup, finishing a minus-two on the glass in their 125-104 victory. The Rockets travel to San Antonio for Tuesdays Game 5.