Robinson Cano: Leave The Family Out Of This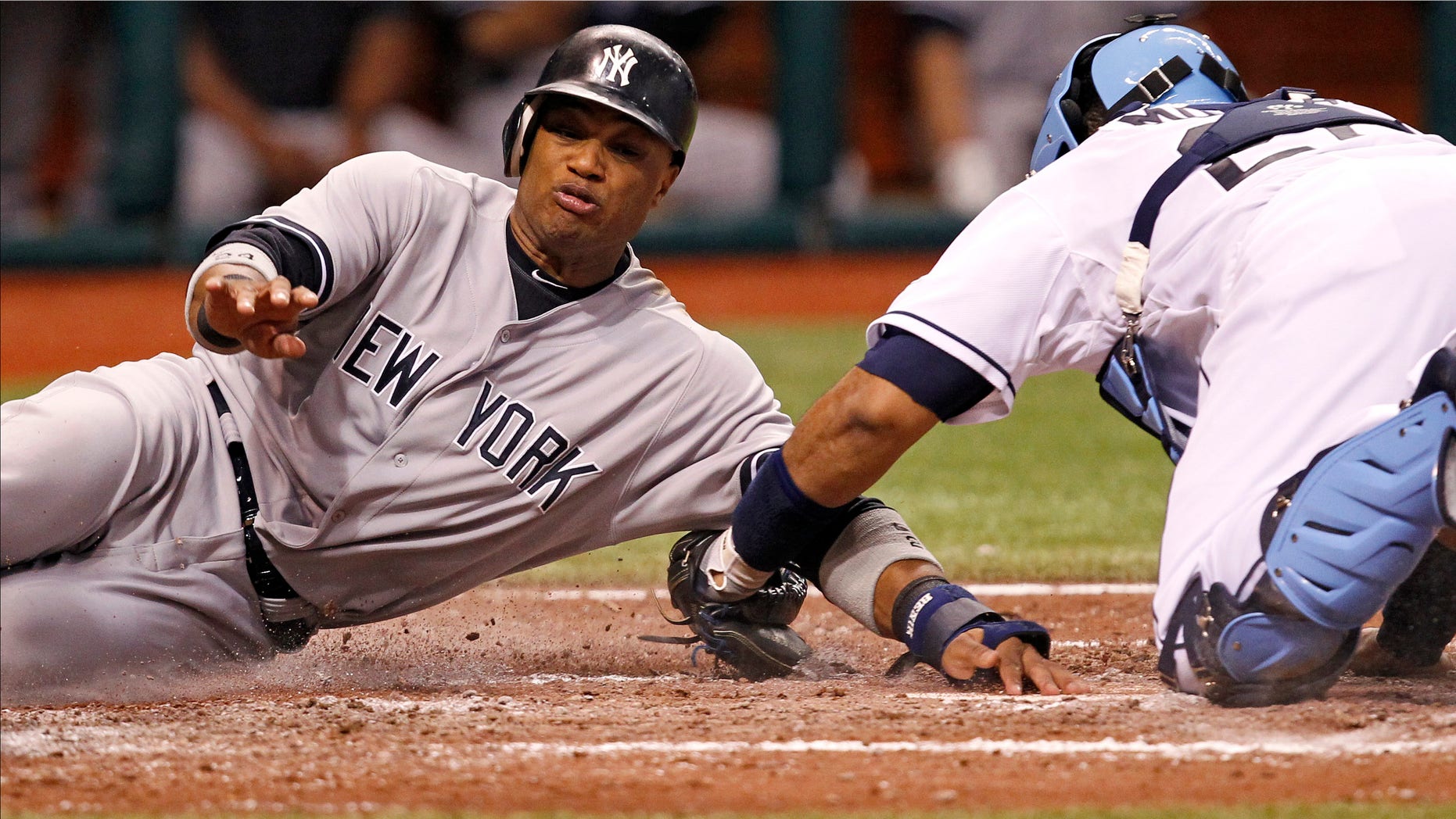 In the 2004 film "Anchorman" Will Ferrell as Ron Burgundy once said "leave the mothers out of this."
New York Yankees slugger Robinson Cano agrees.
According to ESPN.com Cano told the press last night that fans yelled at his family, including his mother at last night's All-Star game.
Cano had been heavily booed at the Home Run Derby and last night's game after he declined to pick a home town Kansas City Royal to participate in the Derby, specifically DH Billy Butler.
Cano was the captain of the Home Run Derby squad and picked his team members.
According to the All-Star when any of his family members left their seats they were yelled at by the fans but he refused to elaborate any further.
"This is a game," Cano said according to ESPN.com. "We're All-Stars. And if I get booed, I don't really care. But when they start with your family, that's over the line.
"Thank God they didn't do anything more (than yell). You don't want people to take it too far and do something to your family. It's just a game. You want to have fun with it and go home with some good memories."
Cano had went hitless in the Home Run Derby but his teammates Prince Fielder, Jose Bautista and Mark Trumbo finished the derby as the top 3 with Fielder winning it.
The NL beat the AL team 8-0 last night to give the National League pennant winner home field advantage in the World Series.
Cano hit a single in his two at bats.
Follow us on twitter.com/foxnewslatino
Like us at facebook.com/foxnewslatino