Rob Gronkowski used to pack gyms with high-flying dunks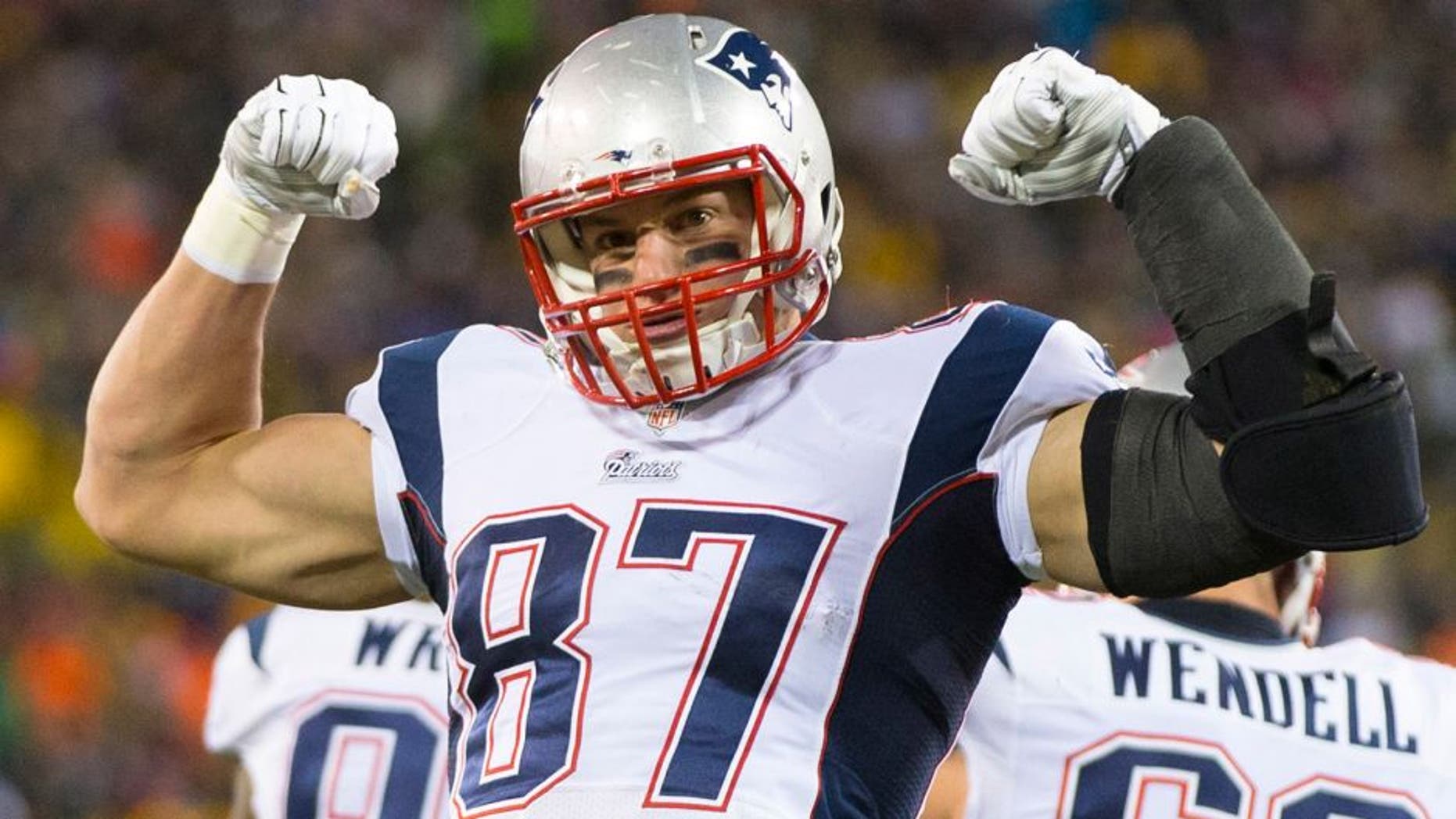 A recent comparison got Rob Gronkowski reminiscing about his basketball glory days. Jeff Hanisch USA TODAY Sports
With his size and athletic ability, Rob Gronkowski probably could have been a standout athlete in just about any sport. Basketball is certainly one sport that comes to mind when thinking of the possibilities.
To no one's surprise, Gronkowski says he actually was a good basketball player and used to pack gyms with his high-flying dunks.
"I was the No. 1 dunker," Gronkowski said via Doug Kyed of NESN. "I packed the house. Had to throw down my jams every game."
Talk of his past hoops career surfaced because of a recent comparison that was made. Redskins head coach Jay Gruden likened Gronkowski to LeBron James and Steph Curry, saying he's going to get his points regardless. Of course, Gronk was happy to be talked about in the same breath as those two players.
"Dang, so I got a three-point shot, and I got quickness, and I got power?" Gronkowski said. "I'll take that. I'll take the Steph Curry-LeBron combined."
As fun as it is to think about Gronkowski as a power forward in the NBA, it's equally as exciting to see him line up on Sundays in the NFL. Football wouldn't be the same without him.
MORE NEWS: Want stories delivered to you? Sign up for our NFL newsletters.