Rob Gronkowski returning punts? 'I could do some damage'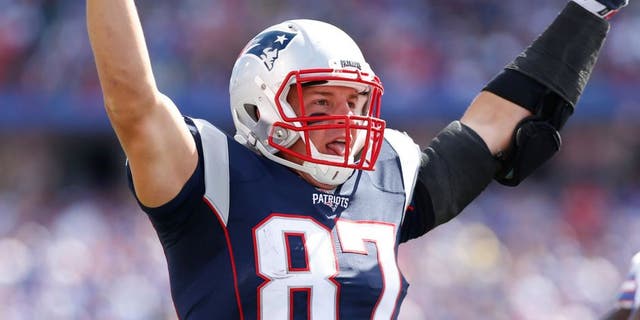 Rob Gronkowski as a punt returner would be must-see TV. USA TODAY Sports
The New England Patriots have two very capable punt returners in Julian Edelman and Danny Amendola -- both ranking in the top-20 in punt return average. There's no reason to go away from the two, but what would it look like if the 6-foot-6 Rob Gronkowski was sent deep to run back punts?
Gronkowski wouldn't be opposed to the idea.
"I always wanted [to be a punt returner]," Gronkowski said via NESN. "I think if I got some room and caught it on the move, I think I could do some damage. Just don't let me catch it when there's already 100 guys around. I need to be on my wheels already."
Unfortunately, fielding punts requires returners to catch the ball with crowds of defenders around them, so that wouldn't work for Gronk. Additionally, he sees no reason to take Edelman's place returning punts.
"He's a beast, for his size," Gronkowski said of Edelman. "His quickness, his ability, his speed all together just forms him into the unbelievable player that he is. … He's not just an unbelievable receiver out there. The skills he has at punt returning and returning the kick is what I like seeing him [do most]. It's the most impressive to me, is him making everyone miss out there."
Sadly, we won't be seeing Gronkowski back to return punts any time soon -- or ever -- but it sure would be fun to watch.
MORE NEWS: Want stories delivered to you? Sign up for our NFL newsletters.