Rob Gronkowski responds to report that he racked up $100K bar tab at casino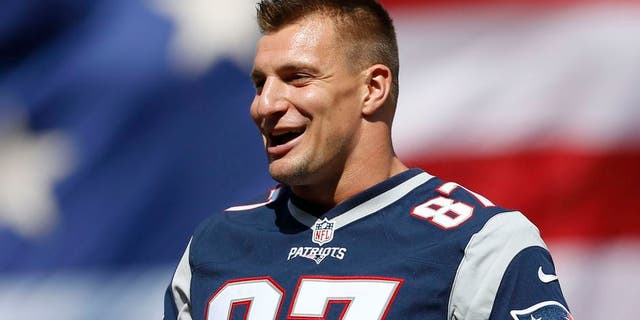 NEWYou can now listen to Fox News articles!
Rob Gronkowski is known as a party animal. He likes to have fun, and theres nothing wrong with that as long as he doesnt get himself into any trouble which he hasnt.
This past weekend was no different with the Patriots on break until training camp. He partied it up at Foxwoods Resort and Casino in Connecticut with Flo Rida, and according to TMZ, he and his friends ran up a $100,000 tab.
Gronk responded to the report on Twitter Monday night after it made rounds, saying hed donate $100,000 to the Boston Childrens Hospital before hed spend that amount of money on liquor.
His friend, Robert Goon, also responded to TMZs report with a hilarious tweet about Gronks frugality.
If you know Gronk, you probably realize that hes not a big spender. In his book from 2015, he said he hasnt spent a dime of his NFL contract money and has been living completely off of his endorsement deals.
Yes, he makes $9 million per year, but that doesnt mean hed run up a tab for $100,000. And in the end, who cares if he did? On second thought, maybe his boss Bill Belichick would mind.