Rex Ryan: 'It would be fun' to bring brother Rob Ryan to Buffalo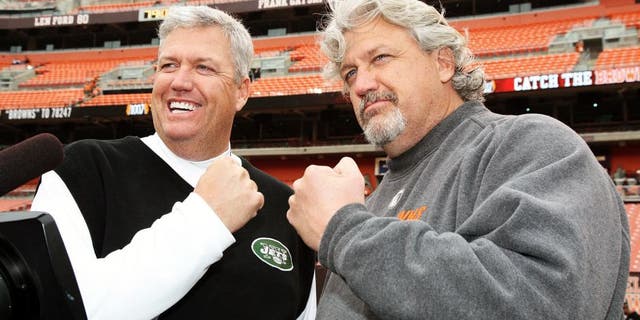 NEWYou can now listen to Fox News articles!
Could a reunion between the Ryan brothers happen in Buffalo? Al Pereira Getty Images
The New Orleans Saints have had trouble stopping just about every quarterback this season, putting them on pace shatter the NFL record for touchdown passes allowed. Needless to say, that's not a good sign, which led the team to fire defensive coordinator Rob Ryan.
Ryan may not have had a great deal of success this season, but his brother, Rex, would be open to adding him to his coaching staff.
During his press conference on Tuesday, Rex said "never say never" with regards to bringing his brother to Buffalo.
"Not going to lie, it would be fun," Ryan said.
Rex likely isn't looking to change his coaching staff with the Bills sitting at 5-4, but adding Rob as an assistant doesn't seem like a bad idea to him. The two worked together in 1994 with the Cardinals after their father, Buddy Ryan, brought them to Arizona.
A reunion might not happen right now, but as Rex said, it certainly would be fun to see those two on the sidelines together again.