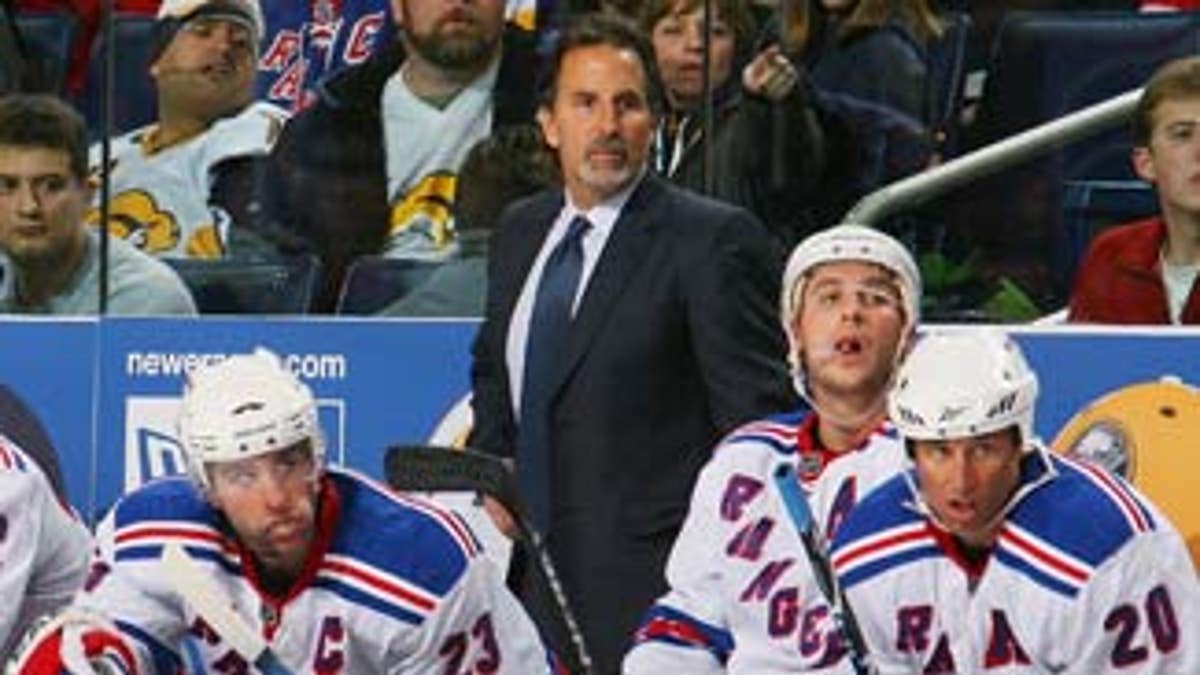 New York's season may have ended Saturday in a 3-1 loss at the Verizon Center, closing out the Rangers' first-round series with top-seeded Washington, but news broke early Sunday that while the 2010-11 campaign is done, coach John Tortorella's tenure isn't.
According to the New York Post, Tortorella has received an extension that is believed to keep him behind the Blueshirts' bench for the next three seasons. The agreement was reportedly reached several months ago.
Tortorella was originally hired just over two years ago in the middle of the 2008-09 season and has taken New York to the playoffs in two of his three seasons at the helm, though neither appearance has produced a playoff series victory. In the current postseason, New York held a lead in the third period of Game 1 against the Capitals before a late Washington goal forced overtime. Washington would eventually win Game 1, changing the dynamic of the series.
Both of New York's playoff appearances under Tortorella have resulted in first-round exits at the hands of the Capitals.
Tortorella has a career regular season coaching record of 333-298-56 with 37 ties, including 94-73-18 in 185 games with the Rangers over the past two and a half seasons. In 2004, Tortorella led the Tampa Bay Lightning to the only Stanley Cup in the franchise's history.
Tortorella's current contract had been set to expire at the end of the current season.