Report: NFL looking at Justin Hunter case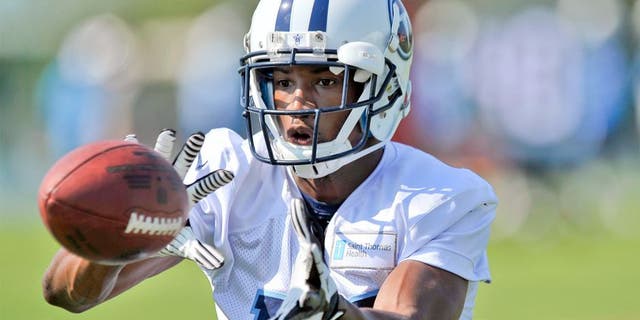 Justin Hunter's arrest in connection with his alleged role a July 3 bar fight in Virginia is "under review" by the NFL, a league spokesman said Monday, but a timetable for any discipline being handed down is unclear.
The Tennessee Titans wide receiver turned himself in last week and was charged with the malicious wounding of a man prosecutors say suffered a broken jaw in the fight.
"The matter is under review," NFL spokesman Greg Aiello said, via Terry McCormick of 247Sports. "That is the extent of what we can say at this point…can't speculate on outcomes."
McCormick notes that Hunter's lack of prior legal trouble may work in his favor with the league. The Titans reportedly expect the receiver to report to training camp with the rest of the team at the end of the week.
The third-year receiver is currently free on $25,000 bond. Hunter is due back in court Sept. 3.
(h/t Pro Football Talk)