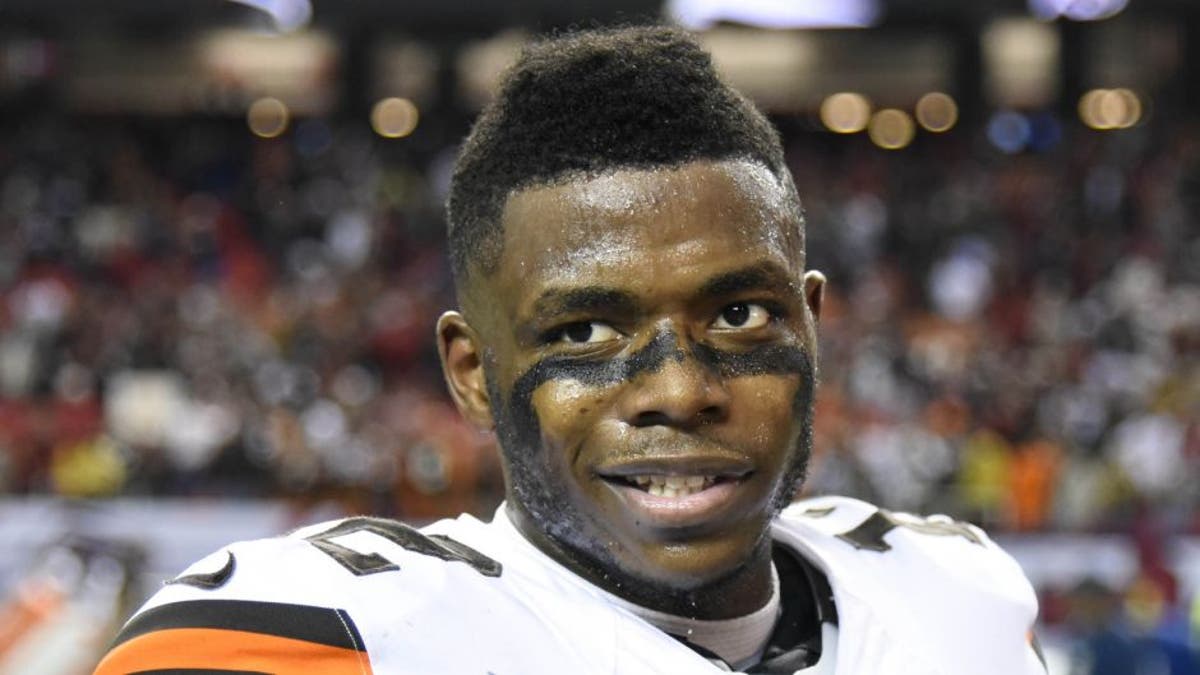 A busy 24 hours of news surrounding suspended Cleveland Browns receiver Josh Gordon has continued with the report that his petition for reinstatement to the NFL has been denied, according to Cleveland.com.
He can apply for reinstatement later this year, according to the report, which cites a league source.
On Monday, FS1 NFL insider Mike Garafolo broke the news that Gordon, who led the NFL in receiving yards in 2013 but hasn't played an NFL game since Week 5 of the 2014 season, reported that Gordon recently failed an NFL-administered drug test in March.
He applied for reinstatement in February, but ESPN reported early Tuesday that his reinstatement would be delayed until the NFL is comfortable that he has 60 to 90 days of clean tests.
Cleveland.com reports that there is now no timeframe for when Gordon, 24, will be able to reapply.