Report inconclusive about vote-buying for 2006 FIFA World Cup in Germany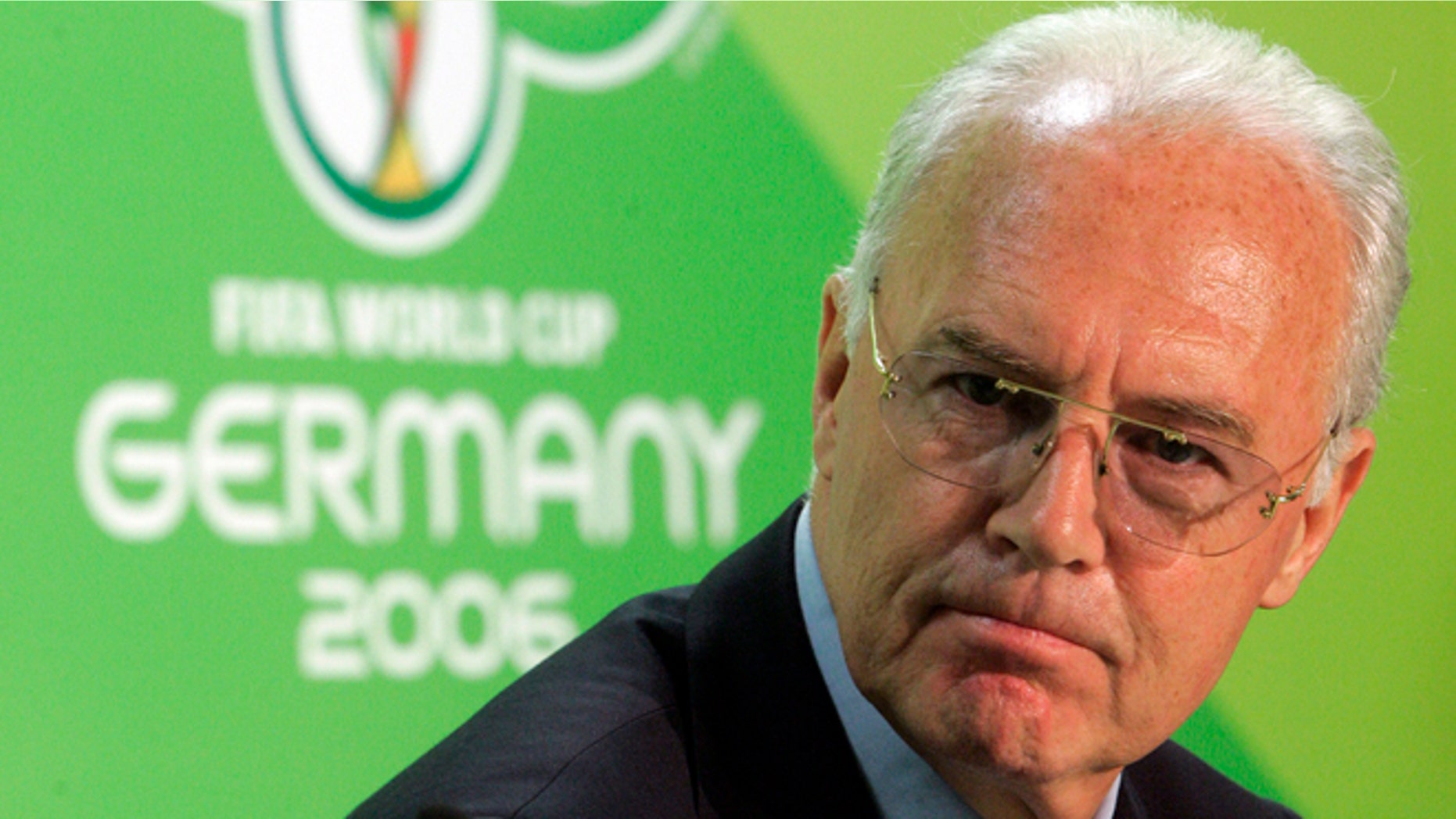 Beleaguered world soccer governing body, FIFA, could breathe a sigh of relief on Friday – though not a big sigh.
A highly-anticipated report looking into corruption during the 2006 World Cup bidding process failed to find conclusive evidence of vote-buying by eventual winner, Germany. It also could not rule it out, however.
"We found no evidence of vote-buying but we also cannot rule it out," said the report by Freshfields, the firm hired by the German football federation (DFB) to investigate the allegations first made by the Der Spiegel magazine on Oct. 16.
The report, presented by Freshfields lawyer Christian Duve, said a payment of 6.7 million euros ($7.3 million) made by the German football federation to FIFA on April 27, 2005, was "falsely declared" by the World Cup organizing committee as being intended to fund an opening gala and that the money had been intended for former Adidas chief Robert Louis-Dreyfus.
FIFA transferred the money to a Swiss account set up by the late Louis-Dreyfus that same day, and former FIFA president Sepp Blatter was aware of the payment, Freshfields said in its report.
Louis-Dreyfus, who died in 2009, had opened the Swiss account in August 2002, shortly before a payment of 10 million Swiss francs — about $7.4 million — was paid to a Swiss law firm. The Swiss law firm's account also showed previously unknown money transfers with Franz Beckenbauer, who was leading Germany's World Cup bid at the time.
The 10 million Swiss francs was then transferred to a company in Qatar, belonging to disgraced former FIFA official Mohamed Bin Hammam.
Bin Hammam has denied receiving the money, according to the report.
Freshfields said it encountered several "hurdles" in conducting its probe, including missing electronic information, deleted emails, files that weren't accessible and people who declined to talk with its investigators, including Blatter.
''Because of these restrictions, we cannot present a conclusive picture today," Freshfields said.
Based on reporting by the Associated Press.