Red Sox quickly address the speculation about John Farrell's future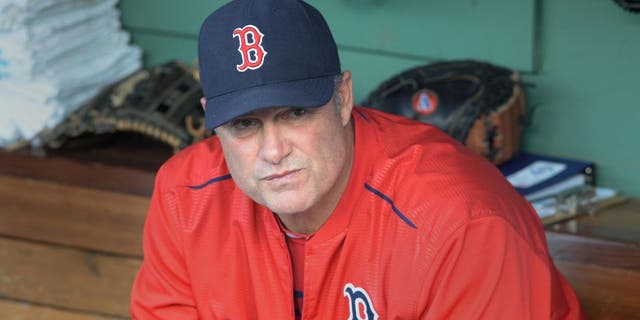 It appears that the Red Sox will not place the blame of this year's quick three-and-out playoff showing on the shoulders of the coaching staff.
One day after the Indians concluded their three-game sweep of Boston in the ALDS, Red Sox team president Dave Dombrowski held a press conference to announce that manager John Farrell and the rest of his coaching staff would remain with the team into next year.
Farrell, who won a World Series with the Red Sox back in 2013, has come under fire in Boston for his in-game management tactics, especially his use of the bullpen and pinch-hitters off the bench. Following the team's disappointing playoff showing, there were rumblings that it could cost the manager his job.
But Dombrowski immediately squashed that speculation by coming right out and guaranteeing Farrell and his staff another crack at things next year.
In fairness, Boston's season coming to a whimpering end is as much -- and probably moreso -- the fault of the team's lack of execution against Cleveland as it is mismanagement. The Indians held baseball's best offense, which averaged over five runs per game in the regular season, to just seven runs over the course of the three games, and the Red Sox pitching staff, which includes big-money ace David Price and potential Cy Young winner Rick Porcello, both had poor outings against the Tribe.
So while Farrell's managerial methods are not without fault, Dombrowski and the Red Sox brass aren't willing to part ways with him just yet. At least not unless David Ortiz wants the job.