Ray Rice admits his NFL career is probably over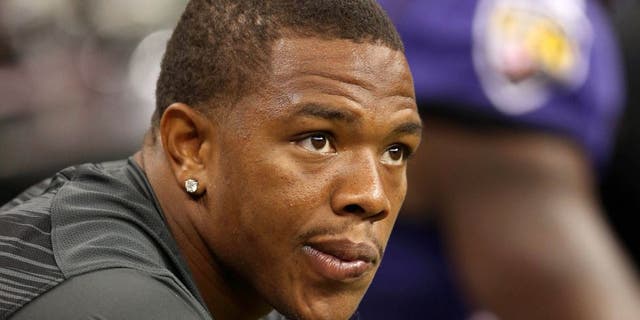 NEWYou can now listen to Fox News articles!
Former Baltimore Ravens running back Ray Rice hasn't played an NFL game since 2013. He was cut by the team in 2014 following his arrest after punching his fiancee in an Atlantic City elevator. The video of the assault was extremely hard to watch, and Rice is now paying for his actions.
He has attempted to make several comeback attempts, constantly training in Connecticut in the case that an NFL team calls and wants to sign him to a contract. That hasn't happened, and it likely never will.
Even he now admits that.
"I'm training, but I'm more training for life," Rice said via NJ.com. "I think it's safe to say that football ... I don't want to ever say I'm giving up because that's never going to be me ... I'm happy. I'm in the best shape of my life, and I know if it doesn't happen this year, it's probably something I have to deal with. But you know what? It's not the end of my life."
Rice is correct: It's not the end of his life. However, any attempt at a prosperous NFL career went out the window with his horrifying assault two years ago. Now, he's simply trying to make good on his exit from the league outside of the game of football.
"I know that the window for playing is closing. But if my window closes, I'm going to make sure I open up a thousand more opportunities for kids, to give them an opportunity to pick up where I left off," Rice said. "That's where I'm at. I've got three Pro Bowls and a Super Bowl. There's a lot of people that can't go out there and do what I did. But I don't want it to end that way, it's safe to say."
Rice has seen several players get second opportunities after stumbling off the field. One example is Greg Hardy, who played for the Dallas Cowboys last season after an alleged domestic abuse incident led to his departure in Carolina. Now, though, it's fairly clear no team wants to give him yet another chance following his immaturity and locker room turmoil in Dallas.
It will take a lot for a team to give Rice a shot, particularly at this point in his career. He's more than two years removed from playing NFL games and is now 29 years old. And even when he was on the field, he clearly wasn't the player he once was. In 2014, Rice averaged just 3.1 yards per carry and rushed for 660 yards -- the second-fewest in his career.
"I'm willing to do whatever it takes. I'm not naive of anything that happened in my life. I'm definitely going to continue to take full responsibility for it. We do know it was a national controversy. I'm not hiding from it. I owned everything. But I know for a fact I can make a team better, I can make a locker room better. And I know 100 percent that I can make a community better."