Rangers host Phillies, try for eighth straight victory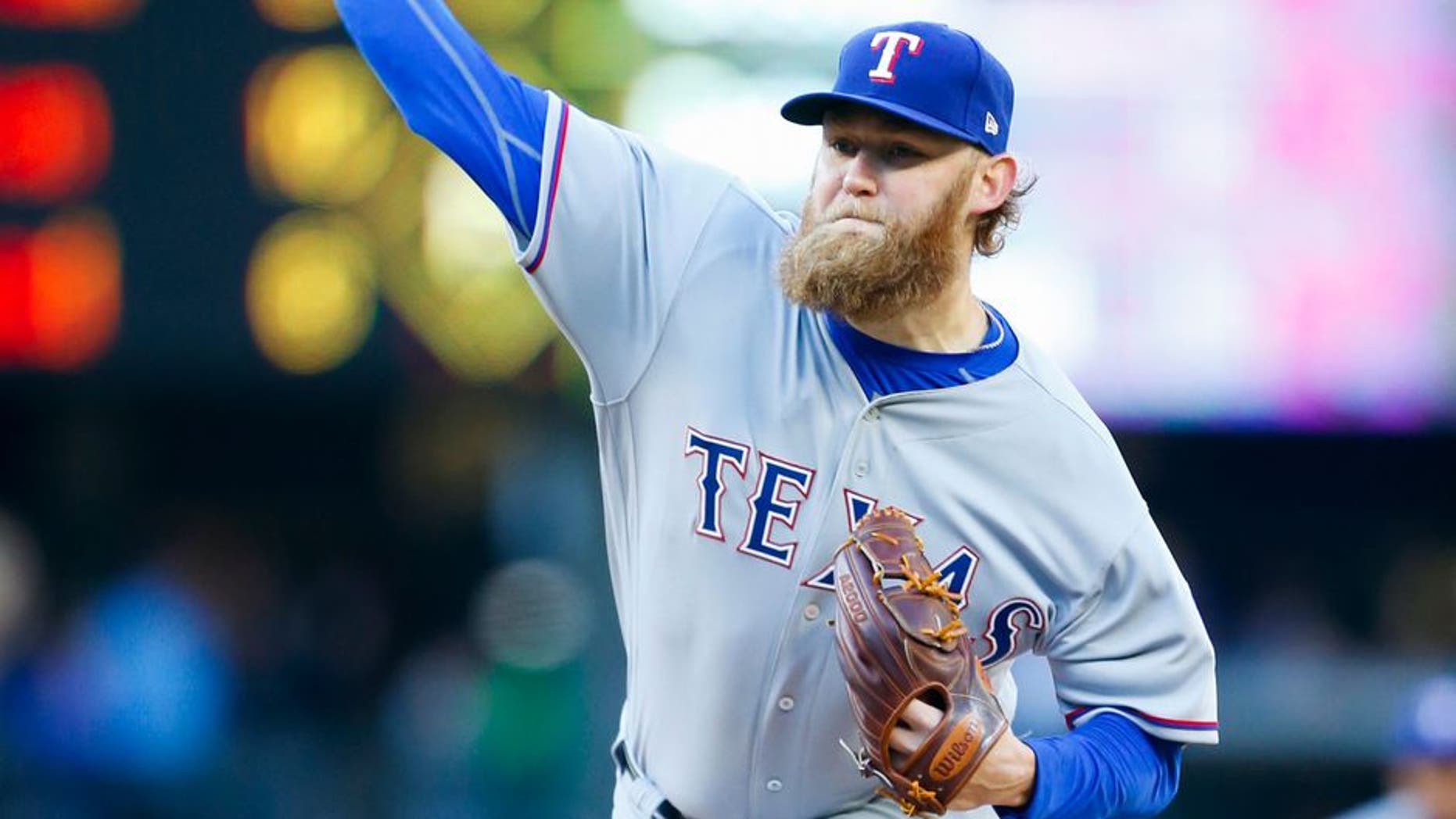 ARLINGTON, Texas -- The Texas Rangers enter the Wednesday night game against the Philadelphia Phillies seeking to extend a seven-game winning streak and prolong the feeling that perhaps finally they have turned a corner.
The Philadelphia Phillies, meanwhile, are headed in the opposite direction.
While the Rangers (20-20) haven't lost since May 8, the Phillies (14-22) have dropped 13 of their last 16 games. Texas took the opener of a three-game series 5-1 on Monday behind seven solid innings from Yu Darvish and homers from Nomar Mazara and Mike Napoli.
The Rangers are doing it without Adrian Beltre, who hasn't played all season due to a right calf strain, and left-hander Cole Hamels, who is on the disabled list with a strained right oblique muscle.
Even without Hamels, who was inconsistent in April, the Rangers have registered an AL-best 24 quality starts. The bullpen has righted itself after a wild first part of the season, and the bats have started to find open spaces in the field.
"I think we're playing better," Texas manager Jeff Banister said. "I like the way our starting rotation is throwing the baseball, executing pitches. I like the fact the bullpen has been throwing much better."
A more confident offense is working counts and wearing down pitchers.
"Until we get those (injured) guys back, this is how we have to play," Banister said. "It gives us some confidence in that we can play this type of baseball."
The change in production might be a lift for the Wednesday starter, Andrew Cashner, who is desperate for his teammates to score some runs for him.
Cashner (0-3, 2.43 ERA) is winless in his first six starts despite posting four quality outings. At issue is a Texas offense that has given him 1.62 runs per start, the third-lowest average among qualifying starters.
In each of his past five starts, he allowed two or fewer earned runs, producing a 1.93 ERA with 15 strikeouts and 17 walks during that span.
"I think we're definitely playing better than what we've been playing," Cashner said. "It's been fun to watch. We've been getting big hits, really we've been punishing guys' bullpens lately. I think two-out hitting has been another big thing for us here lately."
In 12 career games (six starts) against Philadelphia, Cashner is 3-1 with a 2.55 ERA. He must be careful with Phillies center fielder Odubel Herrera, who is 6-for-11 with two home runs and three RBIs against him.
Zach Eflin (0-0, 2.81 ERA) will be making his sixth start of the season for Philadelphia.
His numbers have been good since he replaced Clay Buchholz in the rotation last month. Eflin has pitched six or more innings in four starts and has not allowed more than three runs in any of the five.
In his most recent outing, Eflin limited the Seattle Mariners to three runs in six innings on May 10. He allowed nine hits and a walk while striking out five.
"I didn't have my best stuff," Eflin said, "but I was able to battle."
Eflin has never faced the Rangers.
Texas' winning streak is the second-longest in the majors this season. The New York Yankees won eight in a row in April.
Mazara, who hit his sixth home run of the season Tuesday, has driven in a run in three consecutive games. He shares the team lead in RBIs (27) with Joey Gallo.