Rams guard Saffold out for season with shoulder injury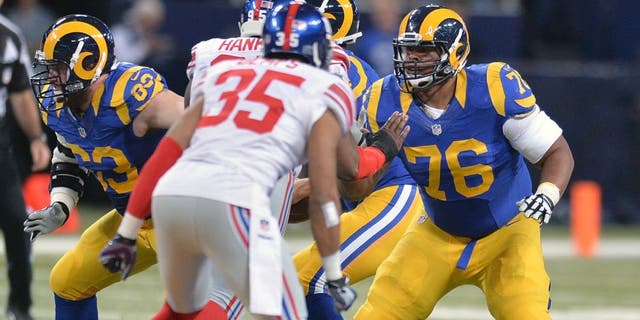 NEWYou can now listen to Fox News articles!
ST. LOUIS (AP) -- St. Louis Rams guard Rodger Saffold will require season-ending surgery for a right shoulder injury
Saffold was the most experienced player on the offensive line, which has two rookie starters. He was a second-round pick in 2010 and underwent surgery on his left shoulder last year.
Coach Jeff Fisher said Saffold received a second opinion on his latest injury and doctors agreed surgery was necessary.
The Rams (2-3) have a bye this week. Tight end Lance Kendricks underwent surgery this week for a torn ligament in his finger and Fisher said he is questionable for next weekend's game against Cleveland.
Tight end Justice Cunningham, who had been on the practice squad, was elevated to the active roster.