Rain expected to impact Friday's NASCAR action in Charlotte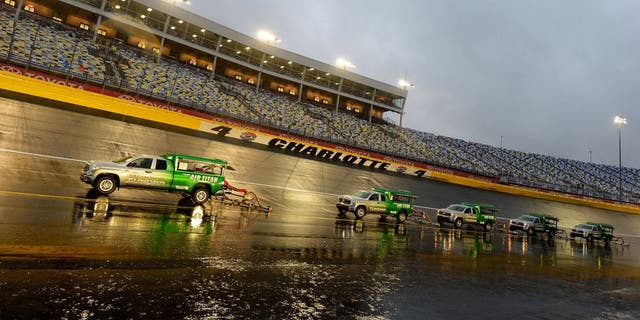 NEWYou can now listen to Fox News articles!
Mother Nature is being a witch again. With a full slate of racing this weekend at Charlotte Motor Speedway, the weather forecast is sketchy at best, at least today.
As of 8 a.m. Friday, weather.com is calling for a 15 percent chance of showers at the track, increasing to 40 percent at 3 p.m., 55 percent at 7 p.m. and 85 percent at 9 p.m.
Tonight's Sprint Showdown is scheduled for 7 p.m., with the NASCAR Camping World Truck Series race at 8:15 p.m. Both will be televised on FS1.
But there is good news. The chance of rain drops to 10 percent at 9 p.m. Saturday night, when the NASCAR Sprint All-Star Race is scheduled to run. Again, television coverage will be on FS1.
NASCAR will have a full fleet of Air Titans on hand at Charlotte and we will update the weather situation frequently throughout the weekend.