Raiders' Tuck has zero time for your preseason dark horse talk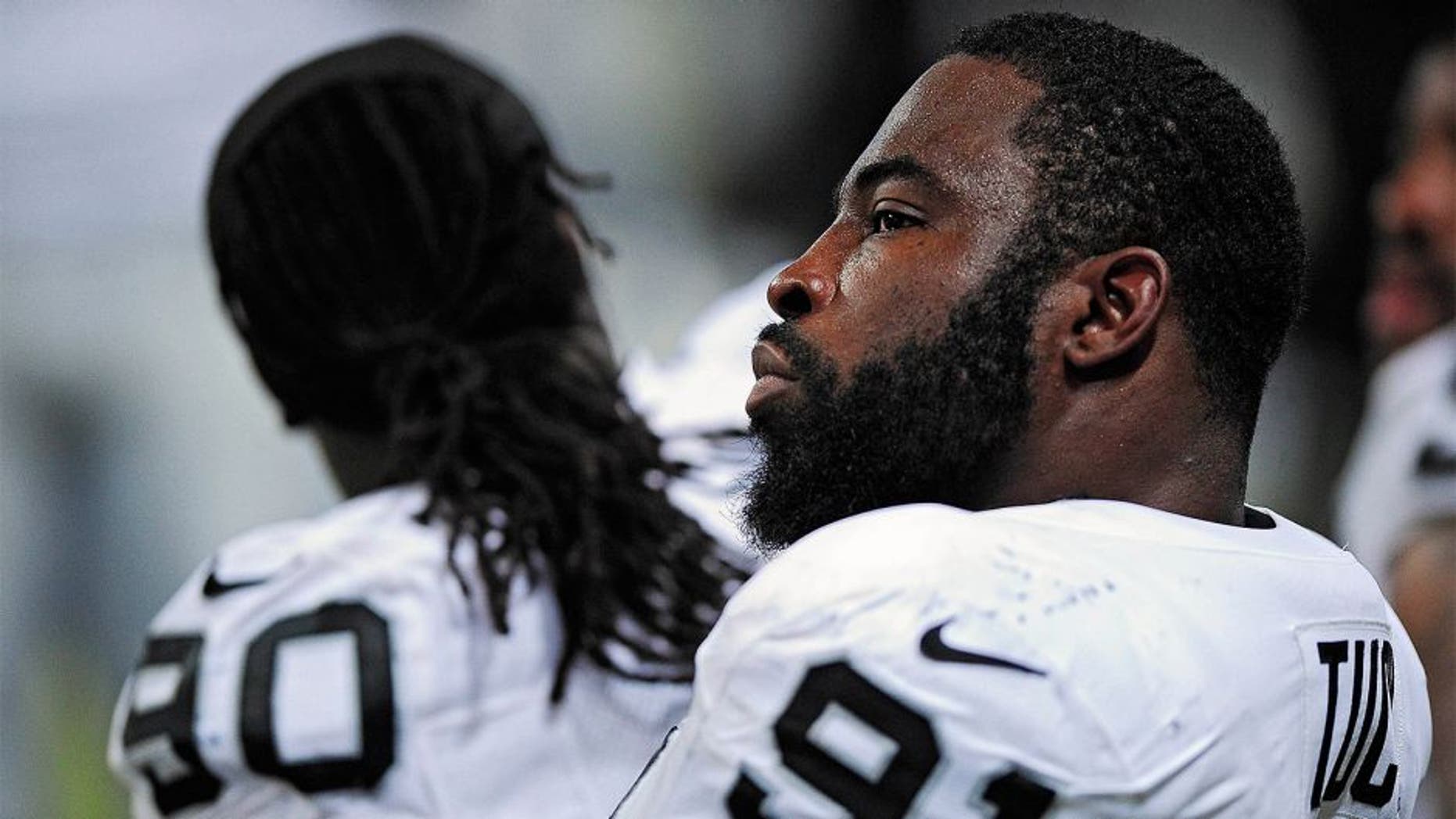 Justin Tuck grew into his own in a locker room led by Michael Strahan.
The Raiders defensive end knows there's a time for talking. This isn't it.
"We haven't done a thing," Tuck told Scott Bair of CSN Bay Area. "None of us have."
Yet the early-season expectations continue to pile high. Tuck and his teammates look much improved on paper, and pundits are beginning to warm up to a once-dismal franchise.
Oakland's cause will be helped by future stars like Khalil Mack and Amari Cooper. But as the resident locker room veteran, Tuck knows it'll be his job to teach them nothing is a given in the NFL.
"Until we actually go out there on Sunday and prove it, I can sit here and give out accolades all day," Tuck said. "But I've done that before and then we go out there and get our butts whupped. It'll keep us humble, because we still won't have accomplished anything yet."