QB Kelly engineers record-setting first quarter vs. Fresno State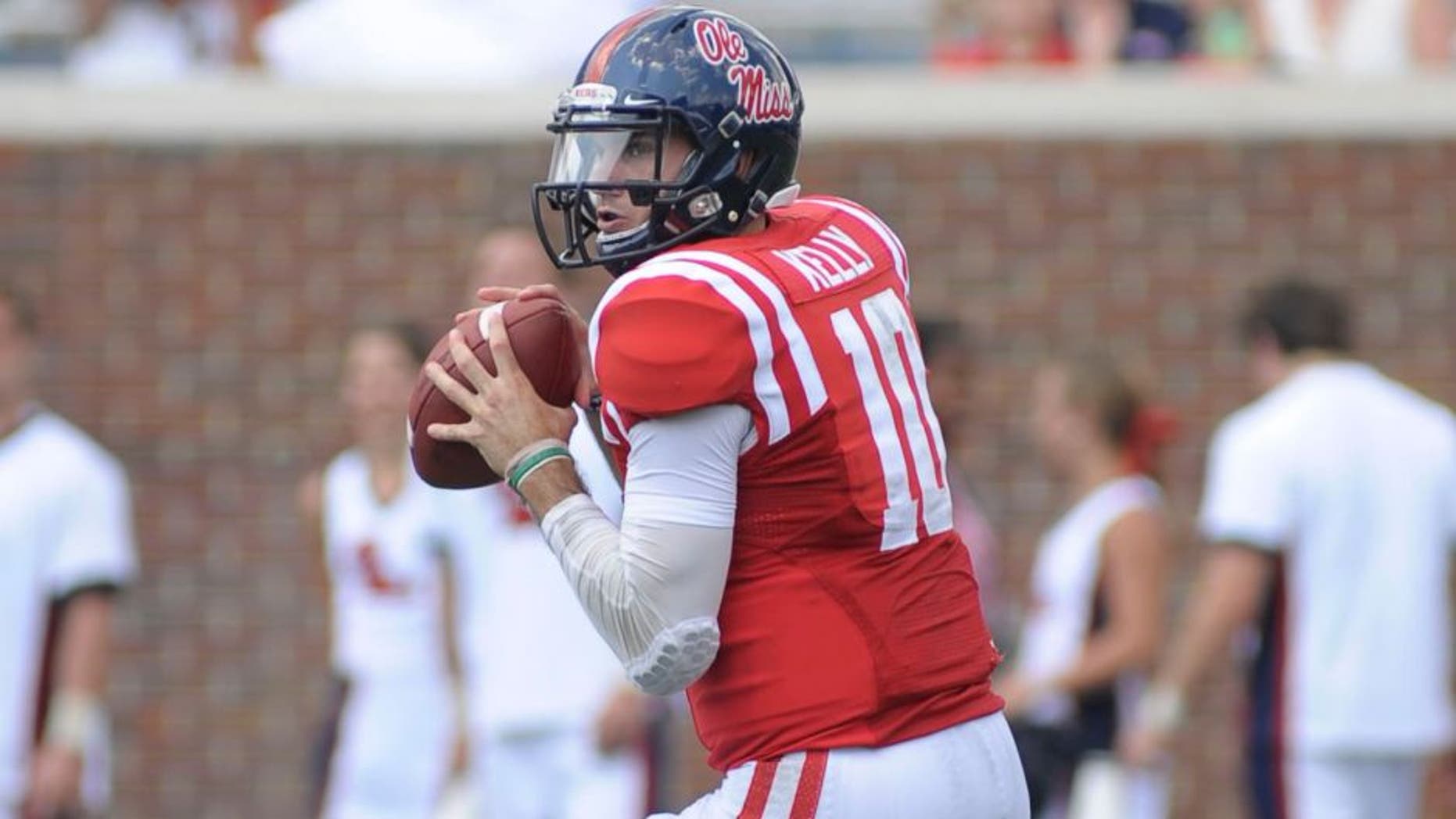 Chad Kelly is having himself quite a day.
The quarterback out of East Mississippi Community College (by way of Clemson) went 13-of-16 for 227 yards and three touchdowns in the first quarter versus Fresno State. Kelly also rushed for 30 yards and a touchdown.
The 28 points put up by Ole Miss is also a school record for points in a first quarter.
Ole Miss is a potentially scary team with Kelly at the helm. Quarterback play has been inconsistent during the Hugh Freeze era. If Kelly can continue to play at a high level, this team has the defensive talent and the skill players offensively to be a very tough out in the SEC West.