Preakness: Can Mario Gutierrez Win Again?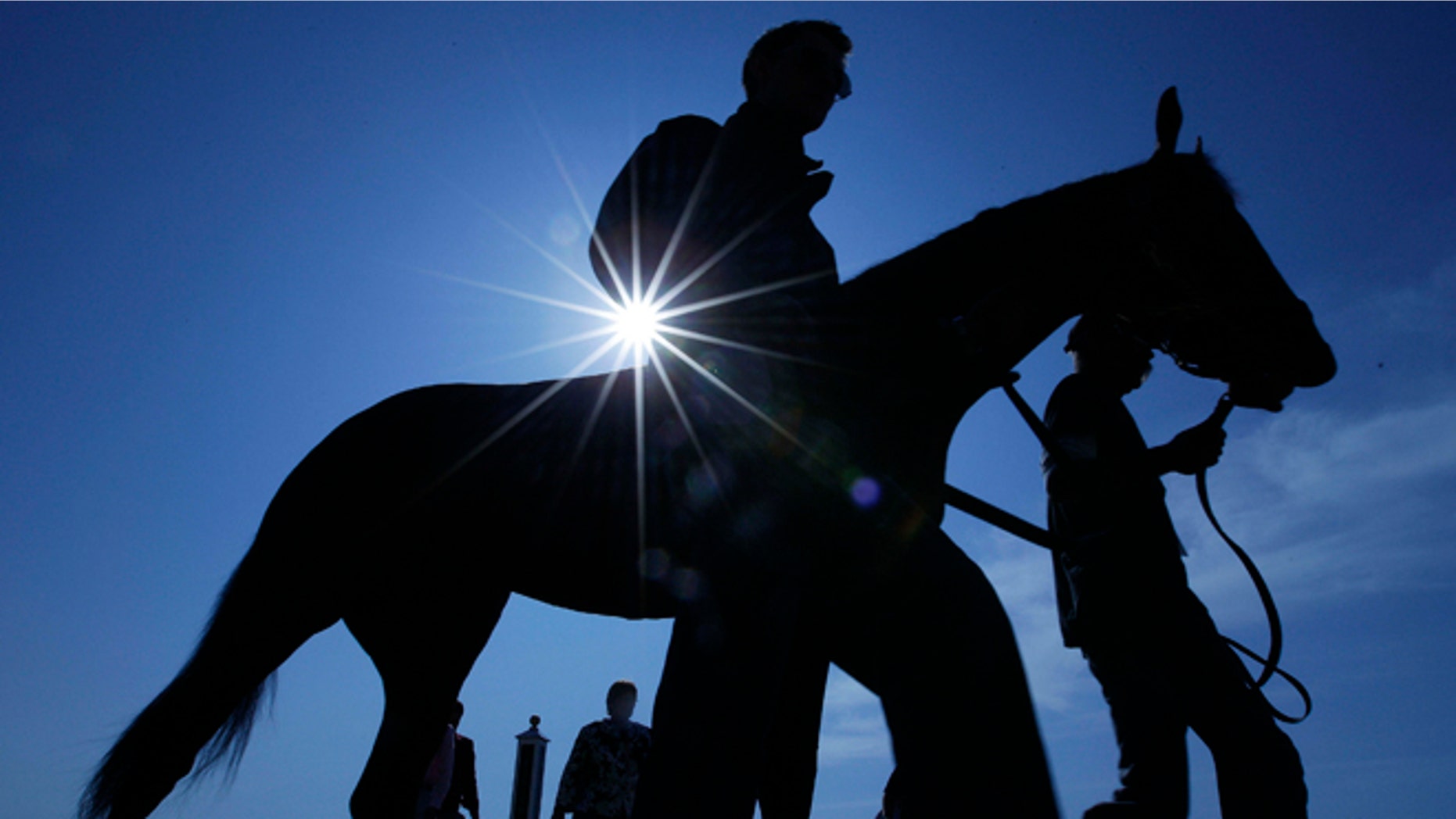 Mario Gutierrez's life has changed since he won the Kentucky Derby.
The biggest change has been the number of phone calls he receives.
Most of the messages are from friends and family, offering congratulations following the victory that lifted the jockey from Mexico out of obscurity.
Gutierrez is still waiting for the calls offering him more mounts.
That could change after Saturday, if I'll Have Another wins the Preakness and moves into position for a run at the Triple Crown.
So far, the Derby victory hasn't raised the soft-spoken rider's profile. Gutierrez is still trying to crack the deep jockey colony in Southern California.
He got the Derby mount on a whim after making a favorable impression on owner Paul Reddam. Impressed by how Gutierrez rode a race at Santa Anita, Reddam decided to give the newcomer a chance.
"This is kind of a step out of the box," Reddam said. "It's one of those weird intuitions that you get. It's amazing when it works out, which isn't too often I suppose."
The horse and rider tandem clicked immediately. They are unbeaten in the three races since teaming up, a string that includes the Santa Anita Derby.
That success hasn't opened many doors for Gutierrez.
"I'm still not riding that many horses," Gutierrez said. "Everybody knows that California racing has top trainers and top jockeys. I'm just glad to be riding with them. I am getting a lot of calls, but not to ride."
Last weekend he had only four mounts at Hollywood Park.
A breakout is only a matter of time, said Doug O'Neill, I'll Have Another's trainer.
"Mario is the closest thing to Rafael Bejarano who many of you are familiar with," O'Neill said. "He's a finesse rider who is able to get the horse to drop the bit and relax. When he calls on them, they want to grab the bit and take off. Some guys have it and some don't and Mario has it. And he's such a confident, calm jockey. It won't be long before his business picks up."
Till then, Gutierrez is focusing on the Preakness.
"The horse is going to take me there," he said. "I believe in the horse. He did it for me in Kentucky. He's looking great. I'm not doing anything. The horse is proving a lot of people wrong."
I'll Have Another is the 5-2 second choice from post No. 9.
Based on reporting by the Associated Press.
Follow us on twitter.com/foxnewslatino
Like us at facebook.com/foxnewslatino