Portland coach Terry Stotts calls Will Barton a 'student of the game'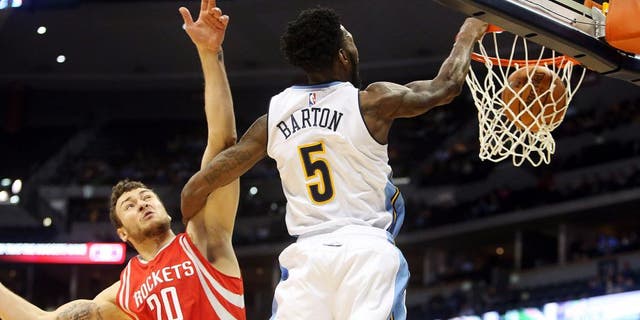 Denver Nuggets guard Will Barton is on pace to have an incredible season which could earn him awards like Most Improved Player and Sixth Man of the Year.
While Barton's breakout has come as a surprise to most, his former coach, Portland Trail Blazers head man Terry Stotts, doesn't think it's all that unusual.
Portland drafted Barton in the second round of the 2012 draft. While he was a role player off the bench in his first two seasons, Stotts says he thought Barton was his most improved player from year one to year two of his career.
After he dropped 31 points on his former team, the Blazers head coach had nothing but good things to say about Barton.
Here's what Stotts told Christopher Dempsey of the Denver Post:
"Since he knows he's going to be on the court, he has an outstanding feel for the game," Stotts said. "Now he's not pressing. He plays the game. He really is a student of the game, and since he knows he's going to be out there, he does a little bit of everything and kind of takes what the game gives him."