Pick Six: Sometimes the best action takes place on the sidelines, not on the football field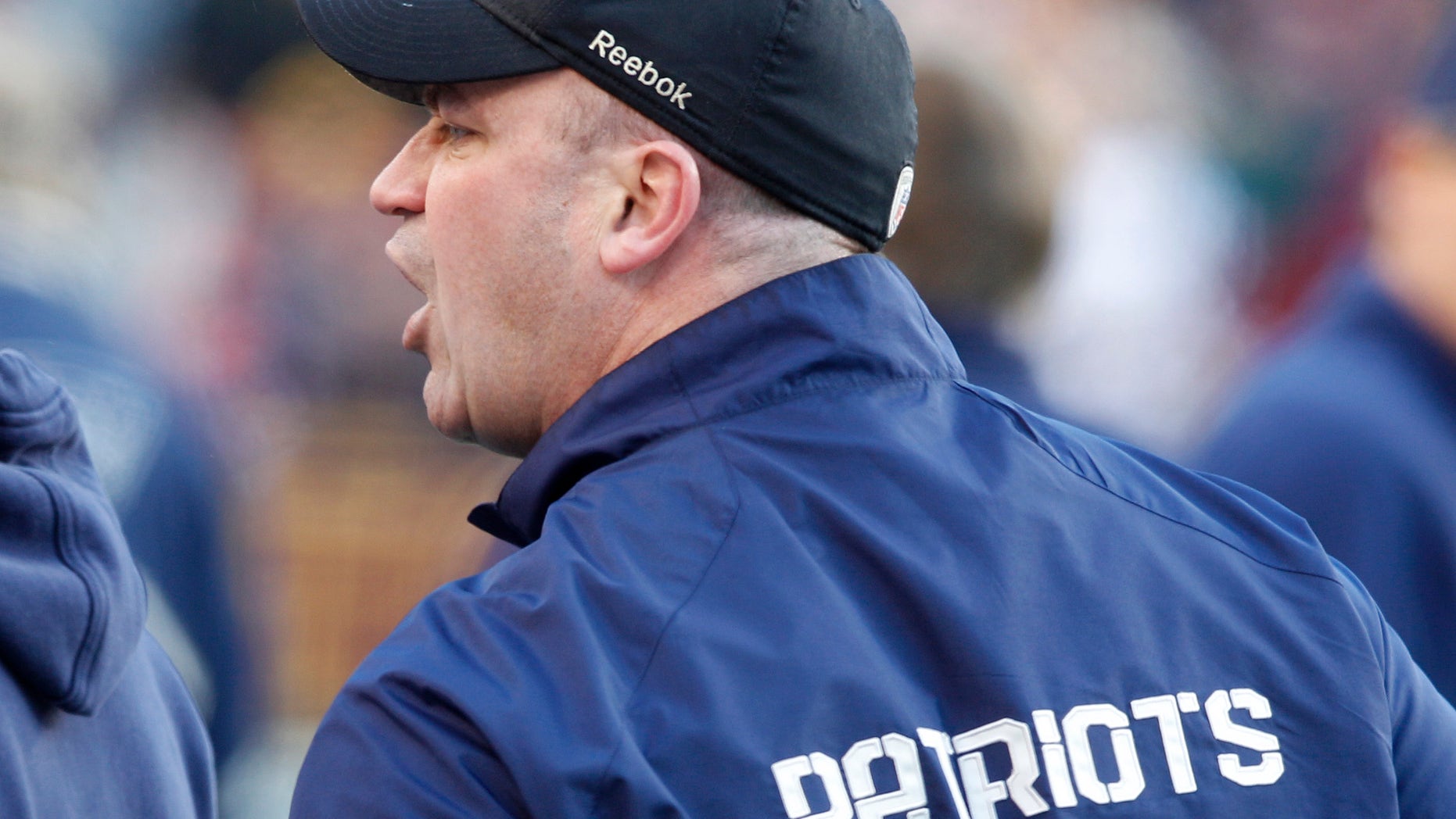 Meltdowns are as much a part of the NFL sidelines as cheerleaders and first-down markers. It seems every week a receiver retreats to the bench yelling at his quarterback, who usually barks right back.
Last weekend it was Andre Johnson and Matt Schaub screaming at each other.
Sometimes it's players directing their anger at their coaches or even coaches throw barbs — or in Buddy Ryan's case, a right jab — at a fellow coach.
Even superstars aren't immune from the emotions of the game.
Peyton Manning and Tom Brady, who meet up for the 14th time Sunday, have had their famous fits, Manning with center Jeff Saturday and Brady with offensive coordinator Bill O'Brien.
Here are six of the most celebrated sideline scuffles in NFL history:
MAD MANNING: During the Colts' run to Super Bowl in 2005, a request to "run the damn ball" by center Jeff Saturday after three straight incomplete passes by Manning against the Rams pushed the perfectionist passer over the edge. Manning jumped off the bench and began screaming at his center, "Hey, quit calling the (expletive) plays, all right?" They later hugged it out, and like most fights, they also kept the fallout in-house. Only, Manning was miked up for this particular game, informing Dallas Clark and Brandon Stokley moments after his blowup that his heated exchange would make for good TV, and sure enough, it became an instant, infamous classic.
INCENSED BRADY: Three Super Bowl rings didn't make Brady immune from questioning by his offensive coordinator in a game against Washington in 2011. Brady got into an obscenity-laced shouting match with Bill O'Brien, who sought an explanation but instead got an earful after Brady threw an interception in the red zone. Backup quarterback Brian Hoyer stepped between them and coach Bill Belichick finally intervened. Afterward, Brady said he deserved the tongue-lashing from O'Brien, suggesting when "you make a bad throw, you're supposed to get yelled at by your coaches." By that standard, Tim Tebow's ears might still be ringing even though he hasn't thrown a pass this season.
COACHES CLASH: The most famous fight at the Houston Astrodome wasn't Muhammad Ali's bout against Cleveland Williams in November 1966 but Ryan's bout with Kevin Gilbride on Jan. 2, 1994. It was late in the first half of Houston's 24-0 victory over the New York Jets when Ryan, the Oilers' defensive coordinator, took a swing at Gilbride, the Oilers' offensive coordinator. Ryan was 59 at the time, Gilbride was 42. Ryan threw a right-handed punch at his head. Players had to jump in and pull the two apart. Two days later, Ryan said that Gilbride would be "selling insurance in two years."
KEVIN VS. KEVIN: Standing out among all football fights is this one: In '99, Carolina linebacker Kevin Greene attacked his position coach, Kevin Steele, after the Panthers had allowed 21 points on the Redskins' first three drives. Teammate Mike Minter, who was sitting beside Greene, said the linebacker was upset because someone gave him the wrong call on Washington's third score. Greene and Steele exchanged words. Minter said neither man used profanities before Greene jumped off the bench, lunged at Steele, grabbed him by the jacket just below the neck with both hands and began shoving him. "Kevin just lost it," said Minter. And then he lost a week's pay along with some respect he'd banked over his 14 seasons in the NFL.
DOUBLING DOWN: They do things bigger in Texas, including sideline snits. Dez Bryant overshadowed Calvin Johnson's 329-yard day last October with a pair of tantrums. First, Bryant lost his cool by interrupting a sideline chat between Tony Romo and QB coach Wade Wilson with coach Jason Garrett and receivers coach Derek Doley trying unsuccessfully to act as peacemakers. Then, Bryant and Jason Witten got into it with the offense waiting to go back on the field after Detroit's go-ahead score with 12 seconds left. Owner Jerry Jones had Bryant's back, saying he's a "very passionate player" who's "bought enough slack with me."
TAKE A SEAT: In 2002, Titans defensive backs Perry Phenix and DeRon Jenkins actually got into a fight over, of all things, a seat on the bench. In the second quarter of a game against Cincinnati, Phoenix and Jenkins began jawing at each other and jostling for a spot on the heated bench like kids in the back seat of a car on a long family vacation. It ended up with Phenix hitting Jenkins in the jaw before Blaine Bishop helped break it up. Phenix was later led away by coach Jeff Fisher. "I made sure it was over," Fisher said. "There's heat of the battle stuff and it goes on on the sideline. Apparently somebody sat down in a seat. Go figure."
___
AP NFL website: www.pro32.ap.org
___
Follow AP Pro Football Writer Arnie Melendrez Stapleton on Twitter: http://twitter.com/arniestapleton