PHOTO: Stamkos poses as an honorary Hanson brother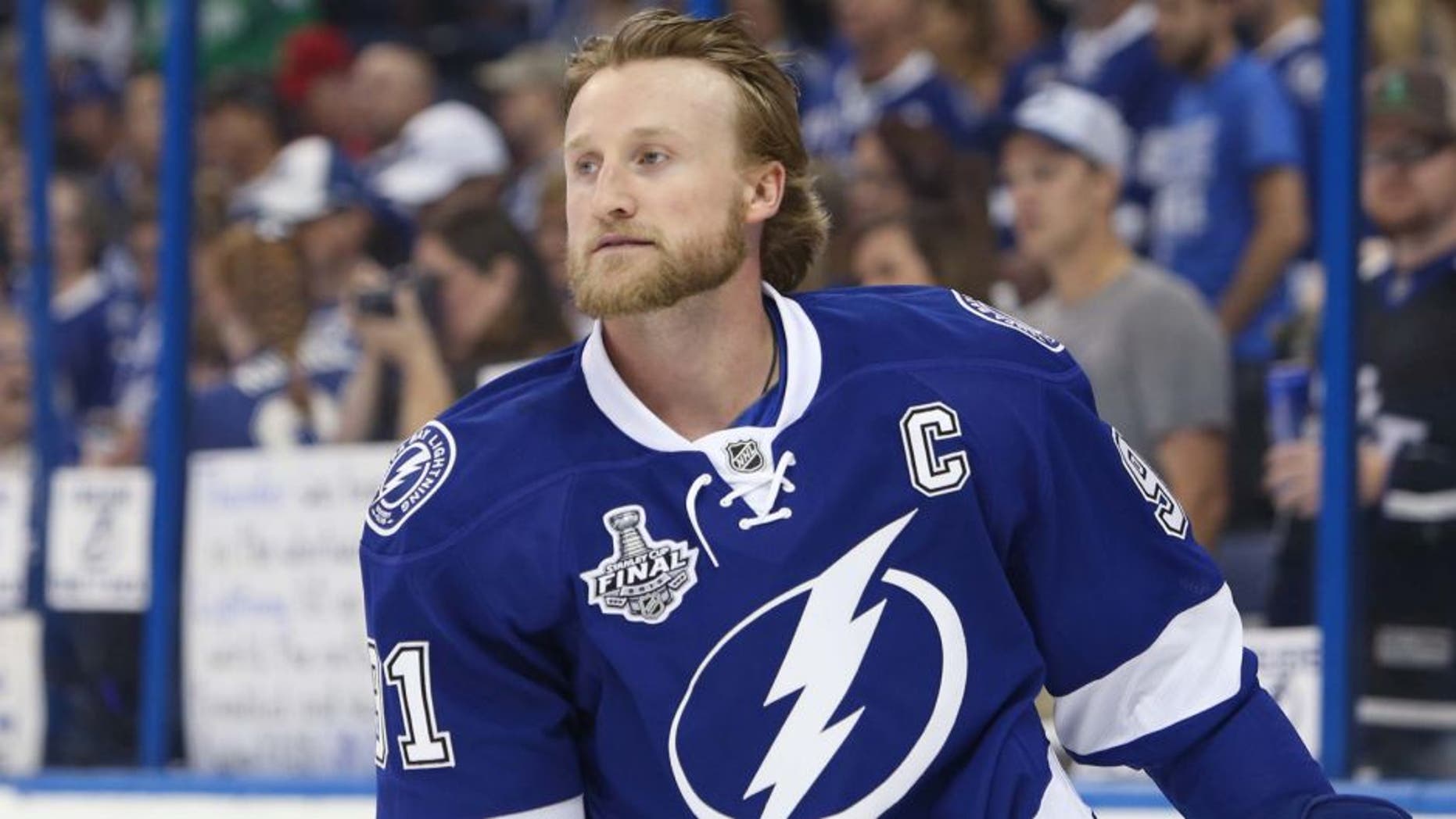 Steven Stamkos is more of a scorer than a fighter, but he stepped closer to the realm of the enforcer Tuesday when he posed for a picture with the Hanson brothers of "Slap Shot" fame.
The trio of brothers were known in the 1977 film as a three-man lawless wrecking crew on the ice and thus became popular figures among fans of the movie.
The movie jumped back into the forefront of hockey fans' minds this week with the Tampa Bay Lightning and Pittsburgh Penguins scheduled to each other in the Kraft Hockeyville USA preseason game in Johnstown, Pa. on Tuesday. Johnstown was the set for the movie's hockey team, the Charlestown Chiefs.