PHOTO: Rival schools continue inspiring support of South Carolina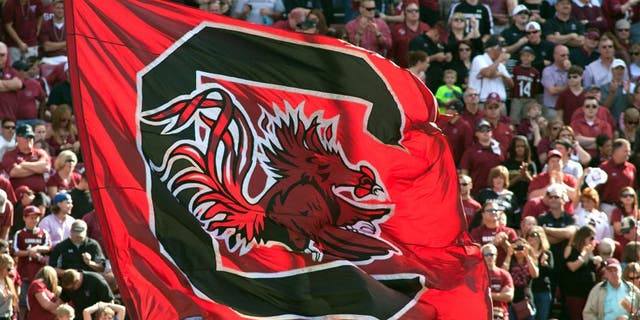 NEWYou can now listen to Fox News articles!
Some say adversity reveals true character. If that is indeed the case, the people of South Carolina, Baton Rouge, and Nashville, have shown quite a bit of character this week in doing their part to help those in need.
With the LSU-South Carolina game being moved to Baton Rouge Wednesday, the Tigers are doing everything they can think of to help out, including flying the Gamecocks to Louisiana and returning them home, to donating all profits from the game to the South Carolina flood relief effort.
The locals of Baton Rouge are even doing their part to make the Gamecocks feel at home this weekend:
Vanderbilt also contributed to the current relief efforts by donating water to the people of South Carolina. The massive truck of donated water arrived in Columbia, Friday morning and South Carolina student were quick to mobilize in order to get the water off the truck as soon as possible:
Apparently it's true, we can all get by with a little help from our friends.
MORE NEWS: Want stories delivered to you? Sign up for our College Football newsletters.