(PHOTO) Outback Bowl, Jon Gruden welcome Butch Jones to Tampa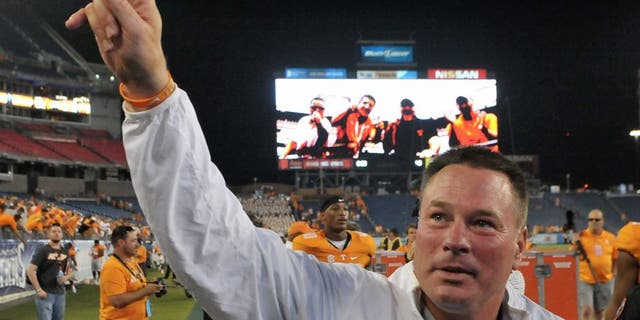 Jon Gruden clearly loves him some Tennessee. As one of the biggest national supporters of the Volunteers and Butch Jones, the former Buccaneer coach greeted the Tennessee head coach upon his arrival for Outback Bowl introductory press conference Thursday.
Not only was Gruden happy to greet Jones, Jones had some very complimentary words for the bowl heading into the New Year's Day game.
"The best part of our season was telling my team that their going to Tampa," Jones said. "There is a lot of respect for the Outback Bowl. There was a great reaction when we told our players they were headed to Tampa.
"Anytime you can win in a bowl, it builds momentum. Getting to nine wins would be a major accomplishment."