Philly chef pokes fun at Chip Kelly with new pork belly sandwich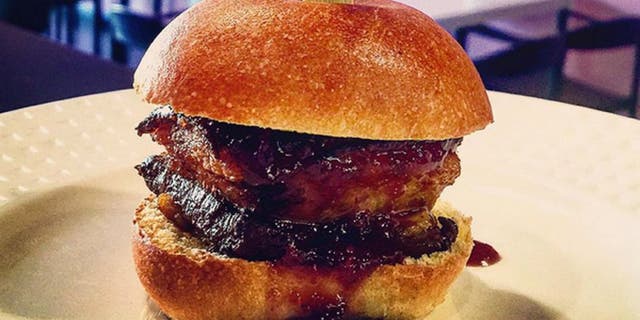 NEWYou can now listen to Fox News articles!
Philadelphia Eagles fans are ruthless, and so it's no surprise that many of them are celebrating the firing of former coach Chip Kelly.
Joe Shiling, a chef at a Philly restaurant called 'PIG' and die-hard Eagles fan, took his celebration to new creative heights.
Shiling created a new sandwich named after the former Eagles coach -- the "Chip Kelly three-bite" sandwich -- and poked fun at Kelly by choosing pork belly for the meat because of the, um, physical similarities. Shiling explained to the local CBS afffiliate what each ingredient in the sandwich stands for:
The best part for Philadelphia residents? Shiling is giving the sandwiches away for free from 12-7 p.m. today. "Oh God yeah," Shiling said when asked if he was happy Kelly is gone. "Who isn't?"
That's as Philly as it gets.
Teddy Mitrosilis works in social content development at FOX Sports Digital. Follow him on Twitter @TMitrosilis and email him at tmitrosilis@gmail.com.