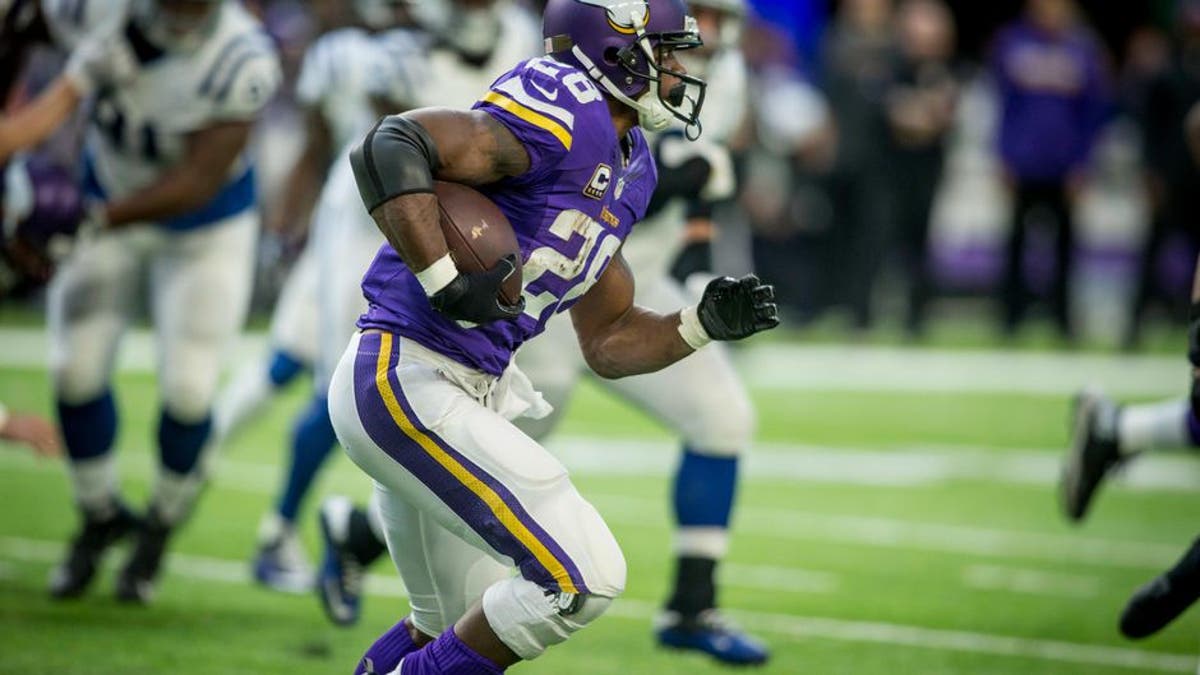 NEW ORLEANS (AP) -- Free-agent running back Adrian Peterson says he has agreed to a two-year contract with the New Orleans Saints.
The Saints have not announced a deal, but Peterson told ESPN in a statement Tuesday that he's agreed to play in New Orleans.
"It goes without saying that the Saints are really solid behind Drew Brees. I feel like my skill set can make them even more dominant as a unit," Peterson said in his statement. "They have a great offensive line, which is something that stood out to me as well."
Peterson, 32, has spent his entire 10-year NFL career with the Minnesota Vikings, surpassing 1,000 yards rushing in a season seven times and 2,000 yards once. His career-best 2,097-yard rushing season in 2012 came one season after he had reconstructive knee surgery to repair a torn ACL.
Peterson played in only three games last season before being sidelined by another knee injury, a meniscal tear that was surgically repaired. He also missed 15 games in 2014 because of a child abuse case in which he pleaded guilty to misdemeanor reckless assault. The victim was his son, then 4 years old.
Peterson's last full season was in 2015, when he had 1,485 yards and 11 touchdowns rushing.
Now, Peterson joins a club for which he could wind up as a backup running back in an offense that passes the ball most of the time. Mark Ingram, who is coming off one of his best seasons, is New Orleans' incumbent starter at running back. Brees led the NFL in passing last season with 5,208 yards.
Yet, in his statement, Peterson did not seem concerned about how frequently he'd get to carry the ball in the Saints' system.
"I could tell from talking to head coach Sean Payton over the last two weeks that he did his due diligence in evaluating how I could contribute," Peterson said.