Packers' Starks led the NFL in one stat category and it wasn't close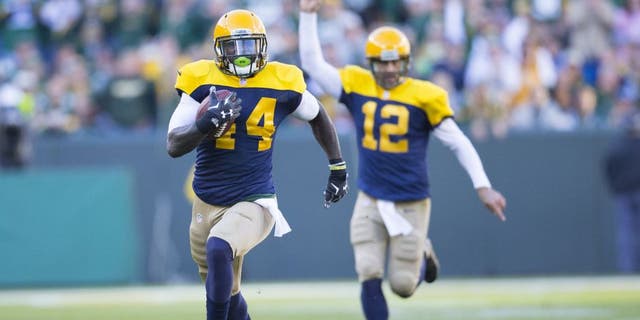 With starting running back Eddie Lacy struggling through a down year, the Green Bay Packers got a big lift from backup running back James Starks in 2015. He was particularly effective as a pass-catcher, releasing from the backfield and finding a favorable matchup against a linebacker.
Starks led the NFL with an average of 11.37 yards after the catch per reception, and the next closest player trailed by nearly two yards.
Via Packer Report on Twitter:
Starks' yards-after-the-catch average (11.37) was actually higher than his yards-per-reception average (9.1) because so many of his catches were made behind the line of scrimmage. As a result, the versatile back led the Packers with 455 yards after the catch but finished the season with only 392 receiving yards. Three of his five touchdowns came on receptions.
The 2015 season was Starks' finest as a professional. He set career highs for total offensive touches (191) and yards from scrimmage (993). With free agency approaching, the veteran ball-carrier may test his value as a starter on the open market. He turns 30 years old next month, so this will probably be his last chance to sign elsewhere as a featured back.