Packers great Kramer auctioning off Super Bowl I ring, jersey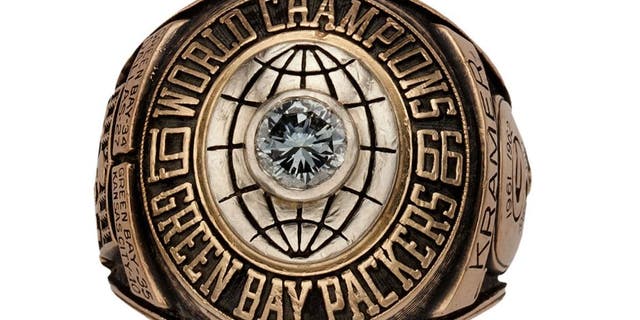 NEWYou can now listen to Fox News articles!
GREEN BAY, Wis. -- Former Green Bay Packers offensive lineman Jerry Kramer is putting his ring from the first Super Bowl up for auction.
The ring is one of 60 items Kramer is selling through Heritage Auctions. The other items include Kramer's game-used jersey from Super Bowl I and his Packers Hall of Fame ring.
Kramer, who will be 80 this month, played with Green Bay in the 1960s. He said he's selling the items to clear his house of things he doesn't need and plans to use the money to create a college fund for his five grandchildren.
The newspaper reports a conservative estimate has the ring selling for $100,000.
Kramer declined to sell his Super Bowl II ring, saying it means too much to him.