Our 100% guaranteed-to-be-right MLB expert picks for 2016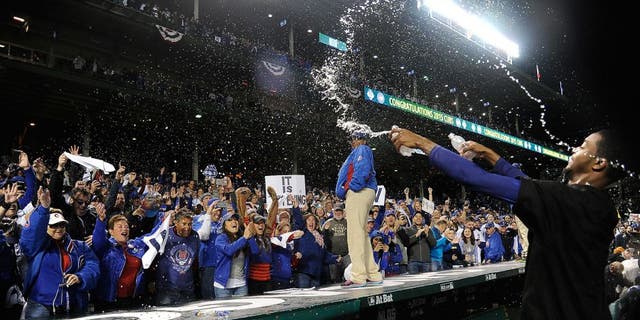 Quite a season we witnessed in 2015, wasn't it?
The San Diego Padres validated A.J. Preller's dramatic overhaul by winning the National League West, and the Miami Marlins ended the National League's longest playoff drought under NL Manager of the Year Mike Redmond.
And on the subject of postseason longing, of course the Seattle Mariners were the biggest story of them all. After 13 lonely Octobers in a row, the Mariners made an emphatic return to autumn baseball. Felix Hernandez threw a no-hitter in his first-ever postseason start, Andy Van Slyke called Robinson Cano the best second baseman he'd ever seen, and the Mariners became World Series champions for the first time in the franchise's 39-year history ...
Wait. That didn't happen? I was wrong? Again?!
OK. Well, the Mariners finished fourth in their division, just like the Padres, and the Marlins lost more games than both of them.
And my awards predictions, you ask? Much better. Yasiel Puig was the most deserving NL MVP in years.
You might think, then, that I've retired from issuing these preseason proclamations. But no. My colleagues haven't, either. And so here's our best guess as to how the 2016 baseball season will unfold, presented for you to ridicule now, remember later and retweet when all of our division champions are 15 games out in mid-August.
Participating this year are:
-- Ken Rosenthal, FOX Sports' senior MLB writer/reporter;
-- Jon Paul Morosi, FOX Sports and MLB Network reporter;
-- C.J. Nitkowski, FS1 MLB analyst;
-- Chris Myers, FOX Sports broadcaster;
-- Jason Dovitz, FOX Sports MLB social media producer;

-- And you! The MLB on FOX Facebook fan who participated in polls over the last two days to help us out.
Enjoy. Here's to a great 2016, everyone.