Ortiz goes to bat for Boston's Olympics bid: Games would make city 'even more special'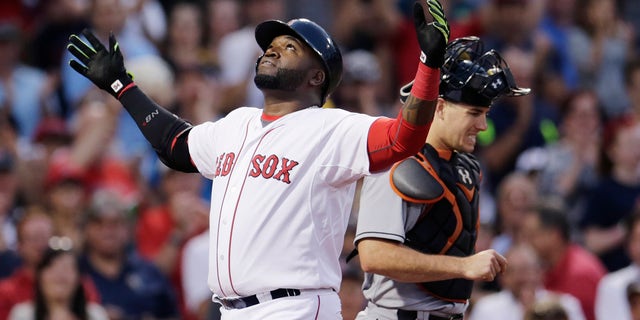 NEWYou can now listen to Fox News articles!
BOSTON (AP) – Big Papi is going to bat for Boston's Olympics bid.
Boston Red Sox designated hitter David Ortiz is featured in a new promotional video by Boston2024, the private group developing the city's bid for the 2024 Summer Games.
The Dominican-born slugger reminisces about playing stickball as the brief video cuts to scenes of kids playing the game. Ortiz also calls Boston his "second home," praises its fans as the "best in the world" and says the games will make the city "even more special."
Ortiz is a member of Boston2024's board of directors, along with Celtics great Larry Bird, former Olympic figure skater Michelle Kwan and many others.
Boston2024 tweeted the video last week and posted it on its YouTube page along with other short promotional videos.