Orioles' Adam Jones discusses racist incident at Fenway Park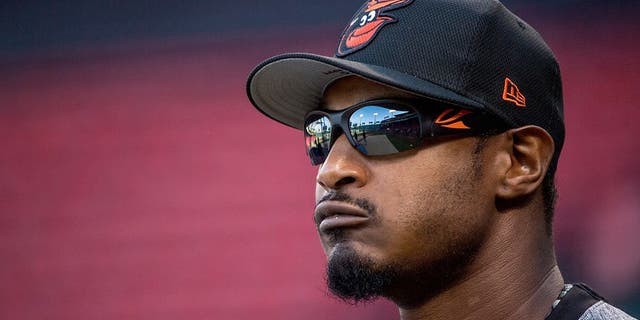 A day after being targeted by racial slurs at Fenway Park, Adam Jones spoke with the media about the ugly scene on Monday night, when he also had peanuts thrown at him by fans.
"Boo me, tell me I suck. Just leave the racial stuff out of it," Jones told reporters before Tuesday's game against the Red Sox.
Jones spoke with Red Sox president Sam Kennedy andowner John Henry, who apologized for the incident.
I met with Mr. Henry today and he said they are in the process of if things like this happen they are going to revoke whoevers tickets they are, because I know tickets here are generally very sacred and passed down to generations and so its hard to get, Jones said. So stripping people of their right to come to the ballpark, and that would suck because this is one of the greatest venues to watch a sporting event.
It's not the first time Jones has heard racial slurs at Fenway Park, something that New York Yankees pitcher C.C. Sabathia said is "expected" when he travels to Boston.
"I don't know how many fingers I have, or toes, to keep count. You hear it. It's just unfortunate that someone would resort to try and bring you down like that," Jones said.
Jones received plenty of support from around the majors on Tuesday, with the Red Sox, MLB commissioner Rob Manfred and the MLBPA issuing statements condemning the incident. And Red Sox star Mookie Betts the runner-up in the 2016 AL MVP voting also came to Jones defense:
I think its tremendous how the Red Sox, how MLB, they got ahead of it as soon as possible, as soon as they heard about it, Jones said.
The Orioles and Red Sox will play at Fenway Park through Thursday night.