Official dyes beard pink after Kikkan Randall's Olympic gold medal win, keeping 12-year promise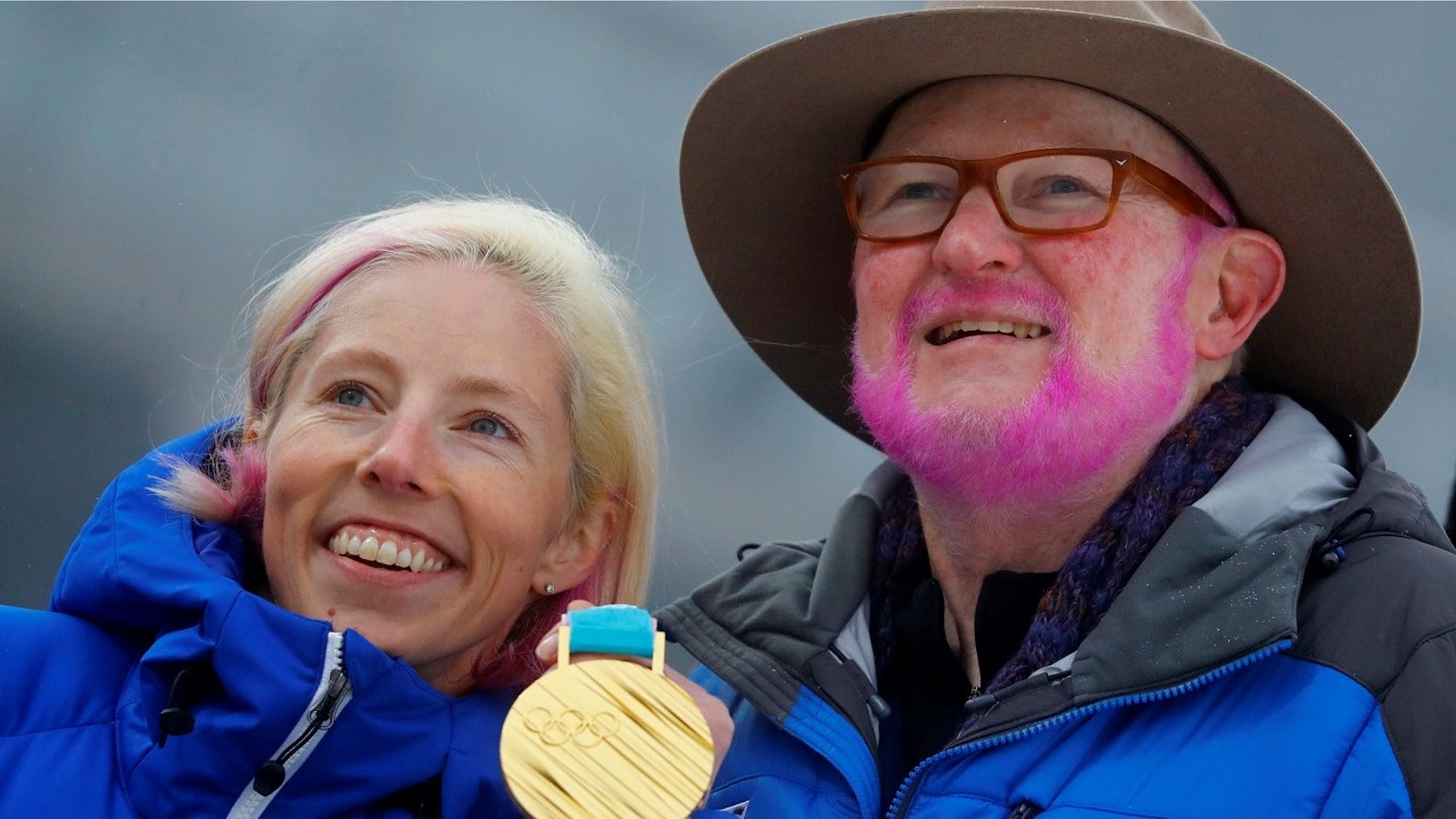 A promise is a promise, even 12 years later.
A U.S. Ski and Snowboarding team official followed through with a 12-year promise Saturday and dyed his gray beard pink after Kikkan Randall won America's first gold medal in cross-country skiing in Pyeongchang.
Tom Kelly, the vice president of communications, promised the skier he would dye his beard pink if she ever won a medal at the Olympics.
On Wednesday, the 35-year-old and teammate Jessica Diggins took home the gold in the women's sprint free relay.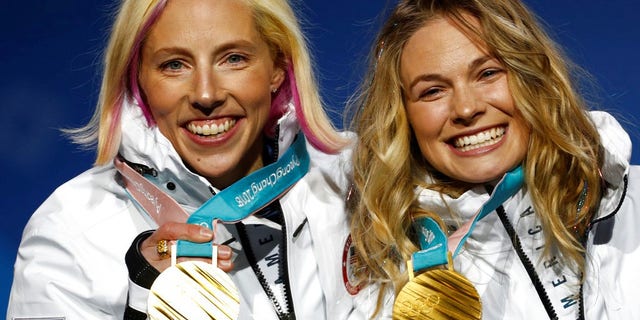 Kelly fulfilled his promise Saturday morning and left a South Korean hair salon with a pink beard.
"They thought it was fun. We all thought it was fun. But I'm not sure my wife likes it," Kelly said while getting his facial hair dyed in the Olympic village hair salon.
Randall won the gold medal in her fifth and final Winter Olympics.
"I was standing in the finish and we were screaming at the top of our lungs," Randall recalled to USA Today about Wednesday's competition. "It was really hard to tell who was going to be ahead."
The Associated Press contributed to this report.