Numbers prove Rex Ryan almost never wins back-to-back games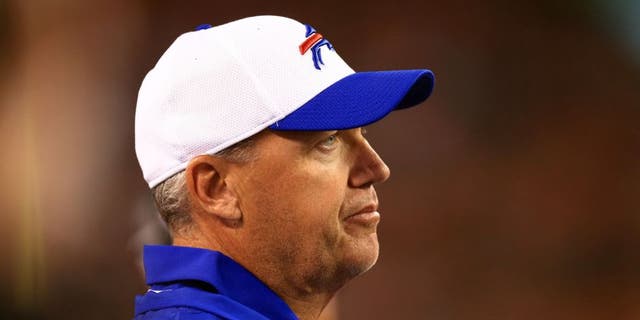 Rex Ryan's record following a win isn't exactly great. Andrew Weber USA TODAY Sports
The Buffalo Bills are coming off of their fourth win of the season in Week 9 and have finally gotten healthy on offense -- all of which is good news. But with that win comes a bit of bad news: Rex Ryan almost never wins back-to-back games.
According to Gil Brandt of NFL.com, Ryan-coached teams are just 2-17 following a win since the start of 2012. Obviously, that isn't good, and it doesn't bode well for the Bills' prospects of beating the Jets on Thursday night.
It's hard to pinpoint exactly why his record is so poor following a win, but keeping his team focused could play a role in it. And with his antics of naming IK Enemkpali a captain and hosting one of the strangest press conferences of all time, it's easy to understand why his team may lack focus.