North Carolina NCAA tournament hero Luke Maye is OK after scary car accident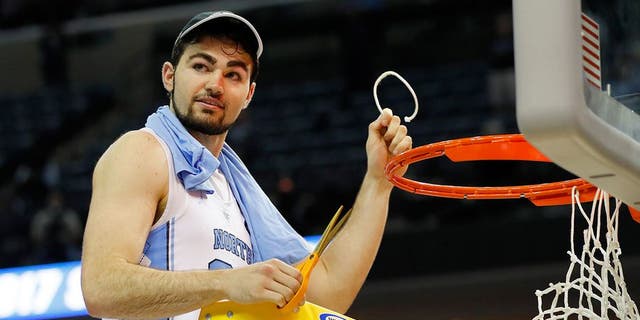 NEWYou can now listen to Fox News articles!
North Carolina forward Luke Maye -- best known for hitting a game-winning shot topush the Tar Heels to the Final Four in March -- is OK after being involved in a car accident on Thursday afternoon.
According to Maye's father, hiscar hit a tractor trailer on I-85 in North Carolina, flipping and landing on its roof. Incredibly, Maye walked away from the incident unscathed and did not need to go the hospital for further evaluation.
Yes, Luke had a car accident this afternoon coming home for his brothers middle school graduation, Mark Maye told The Charlotte Observer via text on Thursday. Was very fortunate. Thank the good Lord he is fine. Put a real scare in him -- and us.
The incident occurred as Maye traveled for his youngest brother's middle school graduation. Despite the accident, Maye made it to both the graduation and a speaking engagement on Friday morning.
Few other details about the crash are available onMaye, a keypiece of North Carolina's 2017 national title team this spring.
The soon-to-be junior served as a backup forward this season, averaging 5.5 points per game, but he came up big as the Tar Heels advanced further in the tournament. He scored a then season-high 16 points in a Sweet 16 win over Butler, before topping it with 17 against Kentucky a game later. It includeda shot with just 0.3 seconds left to seal a 75-73 victory over the Wildcats and send the Tar Heels to a second straight Final Four.
The Tar Heels would win their sixth national championship in school history eight days later, beating Gonzaga 71-65 to claim the crown.