No. 17 Florida State throttles Syracuse even without Golson, Cook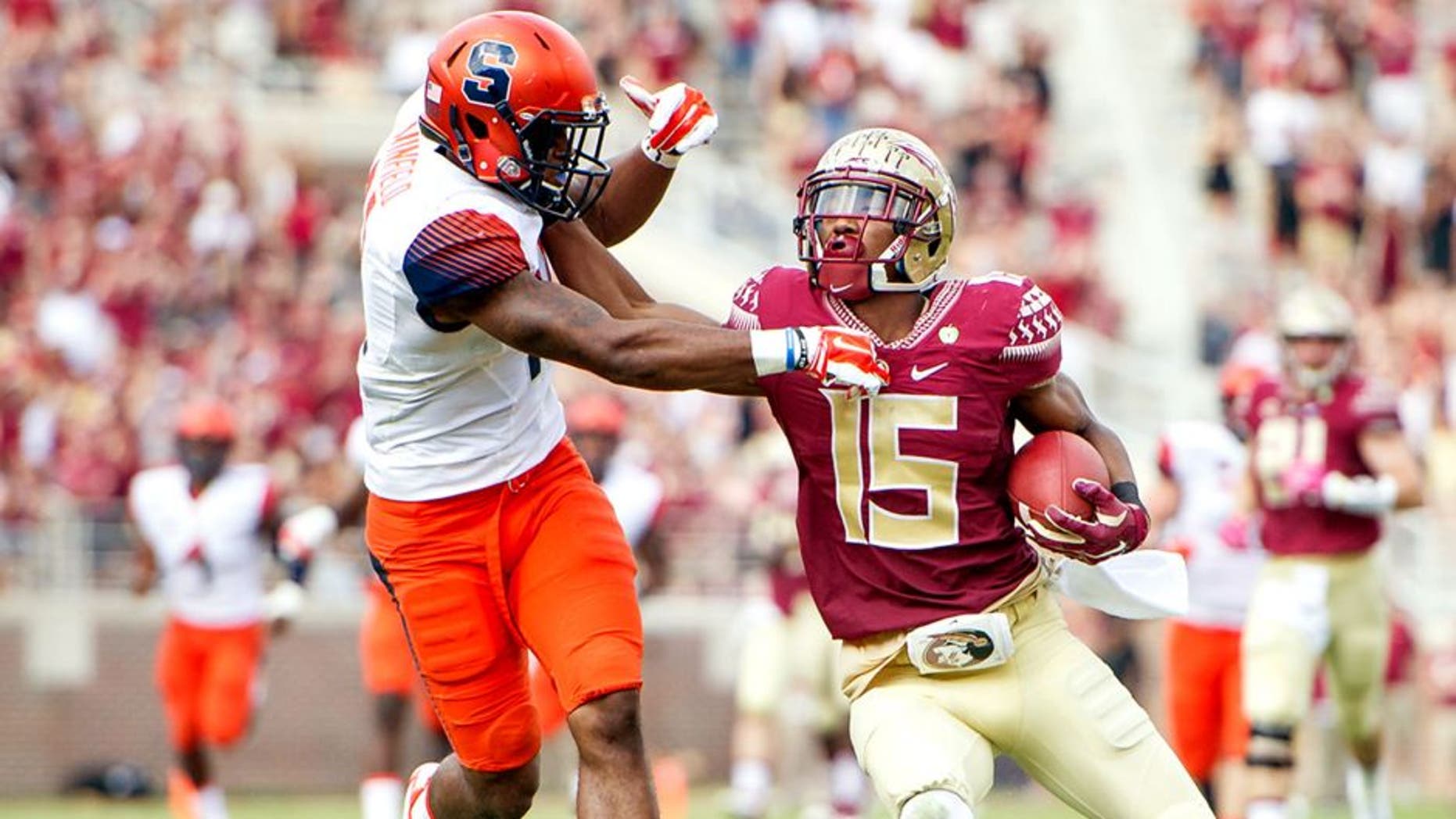 TALLAHASSEE -- Florida State showed no letdown from missing Everett Golson and Dalvin Cook on Saturday, putting on one of its best offensive shows of the season as the No. 17 Seminoles beat Syracuse 45-21.
Sean Maguire, who was announced as the starting quarterback before kickoff, completed 23-of-35 passes for 348 yards and three touchdowns. All three touchdowns were caught by Travis Rudolph, who had five receptions for 191 yards.
Golson was held out of the game due to a concussion. Jacques Patrick got his first career start due to Cook's ankle injury, had 24 carries for 162 yards and three touchdowns.
Eric Dungey had two touchdowns for Syracuse (3-5, 1-3 ACC), which has dropped five straight. Florida State improves to 7-1 and 5-1 in the ACC headed into a key showdown next Saturday at No. 3 Clemson.
Golson, a graduate transfer from Notre Dame, had started the Seminoles' first seven games, but had been limited in practice this week after taking a couple tough hits in the Seminoles' 22-16 loss to Georgia Tech last Saturday.