NLCS: Barry Zito Keeps San Fransisco Giants' Season Alive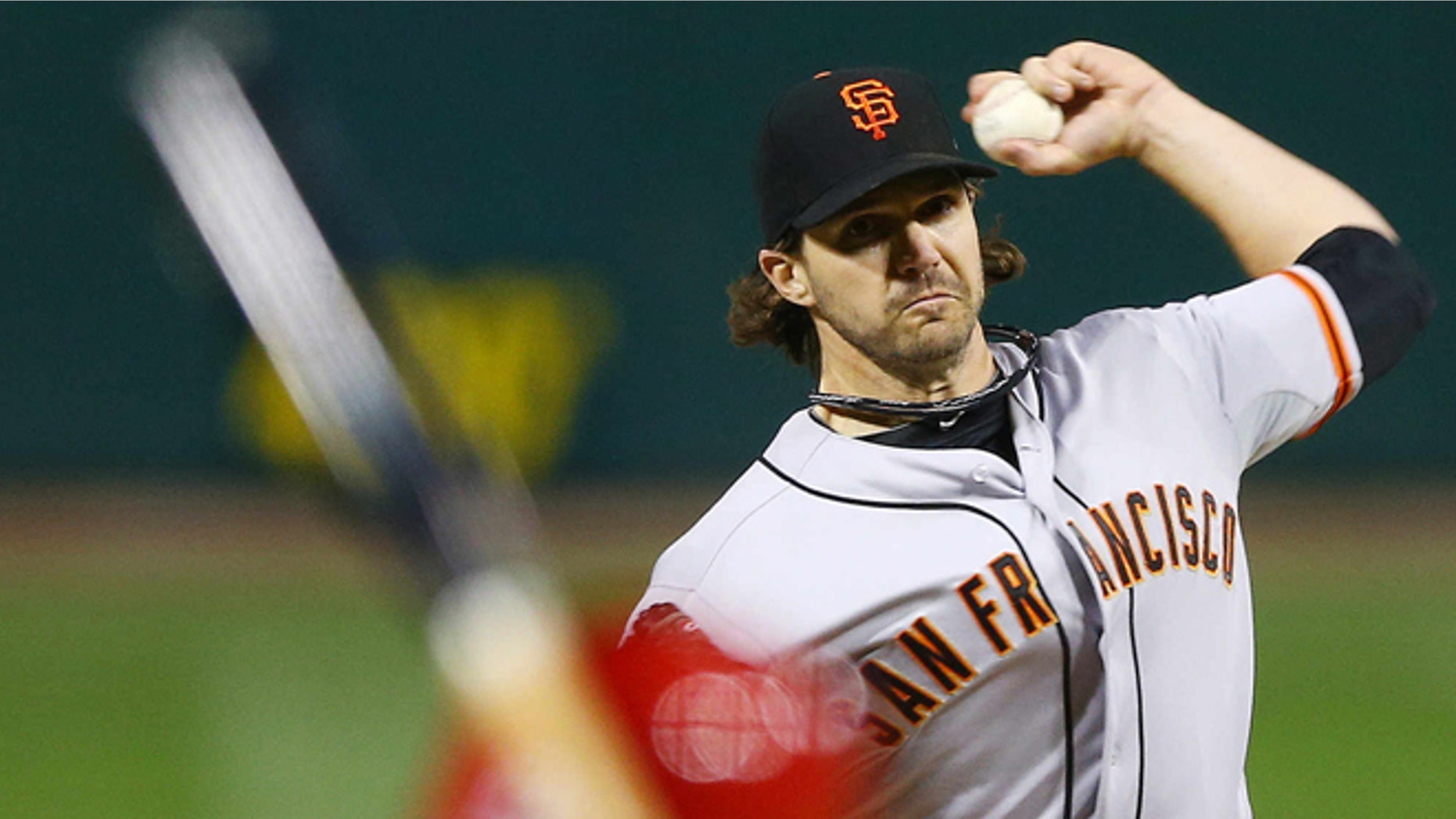 St. Louis – Even the return of ace slugger Carlos Beltran to their lineup was not enough to help the St. Louis Cardinals win against the San Francisco Giants and pitcher Barry Zito.
In Game 5 of the NL championship series Friday night, with the Giants season on the line, Zito showed up in shutdown form.
Zito dominated into the eighth inning of a 5-0 victory over the St. Louis Cardinals that sent the best-of-seven series back to San Francisco. The Giants cut their series deficit to 3-2 heading into Game 6 on Sunday night, with Ryan Vogelsong set to face Chris Carpenter for the second time in the series.
"We needed that kind of performance from him because there is no tomorrow for us," second baseman Marco Scutaro said. "We just needed to get back home."
The defending-champion Cardinals still have two chances to make it to back-to-back World Series as a wild card.
"It should be another battle," St. Louis third baseman David Freese said. "San Francisco is a great city, but I wish we weren't going back."
The 34-year-old Zito looked like the pitcher who won 23 games and the 2002 AL Cy Young with the Athletics. He retired 11 batters in a row at one stretch while scattering six hits with six strikeouts in 7 2-3 innings.
Giants catcher Buster Posey twice tapped Zito on the chest when he was pulled in the eighth. It was Zito's fifth postseason win but first since 2006, shortly before he left the A's and signed a $126 million, seven-year contract with San Francisco.
"This is definitely it for me," Zito said. "Coming here, really doing it in a Giants uniform. A lot of people were saying stuff about my A's days. And for me, the most important thing is doing everything for San Francisco right now."
Zito was left off the postseason roster when the Giants won the 2010 World Series because he had pitched so ineffectively.
"Well, you know, it was certainly a huge blow just personally to be left off that roster," Zito said. "But you've got to be professional, you can't pout and such like that."
"I worked on a lot of things that offseason, came back stronger for it, I think."
Zito's 15-8 record this year was his first winning mark since joining the Giants. He started Game 4 of the division series against the Reds earlier in this year's playoffs and lasted only 2 2-3 innings.
"He's been through a lot, I know," manager Bruce Bochy said. "But this guy, he is some kind of tough. He put on quite a show."
Based on reporting by the Associated Press.
Follow us on twitter.com/foxnewslatino
Like us at facebook.com/foxnewslatino