NFL stadium in downtown Los Angeles could pose terror threat, report says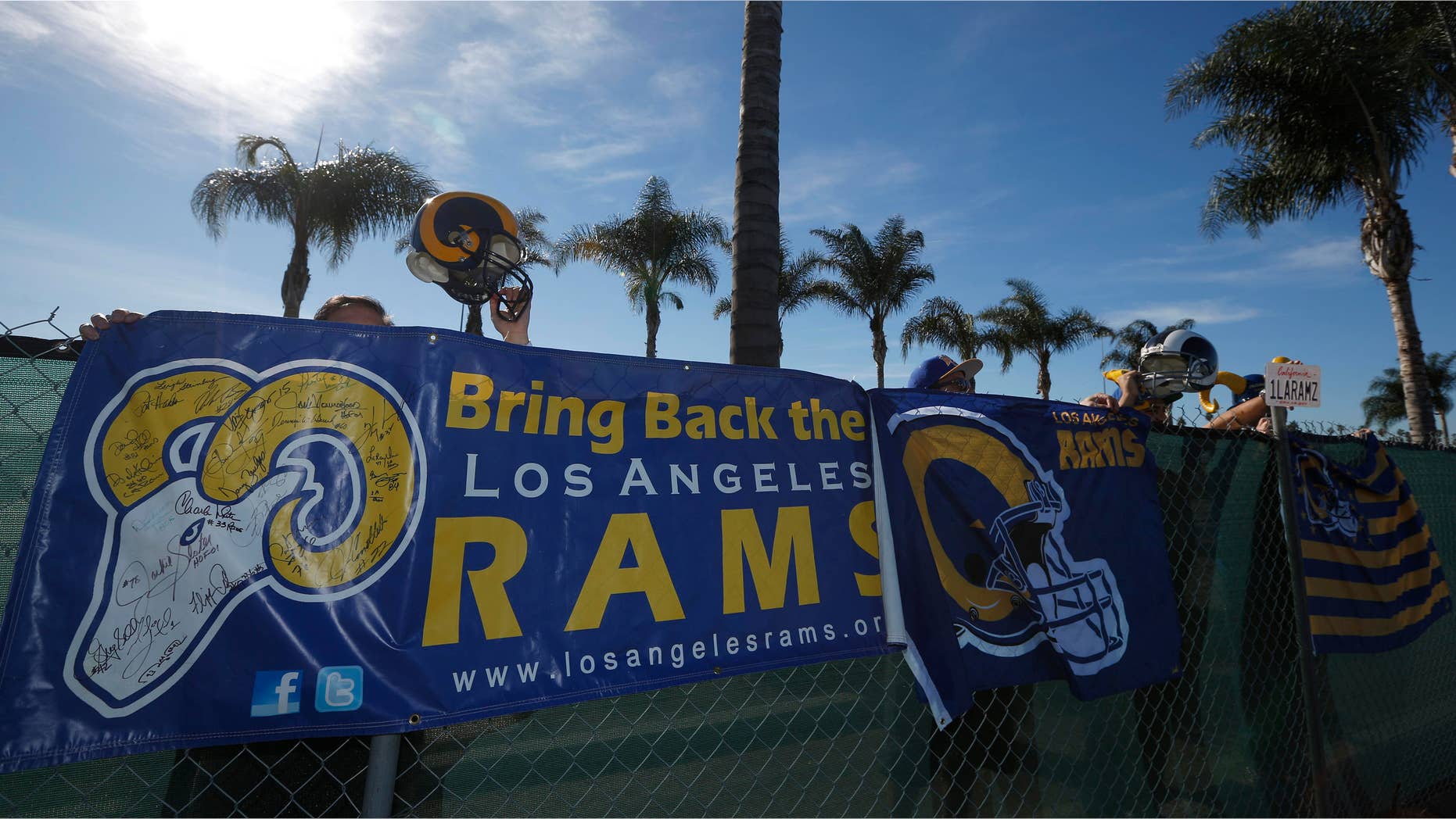 The NFL stadium proposed in downtown Los Angeles could pose a possible terrorist threat because of its proximity to Los Angeles International Airport, a report commissioned by the developer says.
The report, commissioned by Anschutz Entertainment Group, was released Friday days after the city of Inglewood approved a measure backed by St. Louis Rams owner Stan Kroenke to build a stadium on top of a horse racetrack at Hollywood Park.
Former Homeland Security Secretary Tom Ridge said in the report that building the proposed 80,000-seat stadium in Inglewood "materially increases the risk of a terrorist event." The potential stadium is 2.5 miles away from the airport.
Ridge concluded that in a world when terrorism is a recognized threat that "the peril of placing a National Football League stadium in the direct flight path of (the airport)" ... outweighs whatever benefits it would bring over its lifespan.
The Los Angeles market has been a hotbed for a potential football stadium, more than 20 years after the Rams and Oakland Raiders both left the city. Although, the city has passed the bill, the NFL needs at least 24 owners to agree to move a team to the city.
The Raiders and the San Diego Chargers announced last week that they are planning a shared stadium in Carson, also in the Los Angeles suburbs, if both teams fail to get new stadiums in their current hometowns. Another stadium has been proposed in the city of Industry, near Los Angeles.
The Associated Press contributed to this report