New York Liberty honor Spurs assistant coach Becky Hammon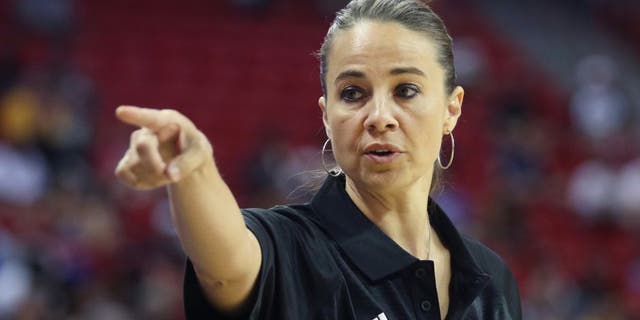 NEW YORK (AP) -- The New York Liberty honored former star Becky Hammon, putting the San Antonio Spurs assistant coach in their ring of honor Sunday at halftime of their game against the Seattle Storm.
Hammon helped the Liberty reach the WNBA Finals three times, including getting New York within a game of the championship in 1999. She played for New York from 1999-2006 and ranks second in franchise history for games played and 3-pointers made, and is third on New York's career scoring list.
The 5-foot-6 guard went on to play eight more seasons in San Antonio before retiring at the end of last year. She then joined the Spurs' staff as the first full-time paid female assistant coach in the NBA.
She coached the Spurs to a summer league title in Las Vegas last month.