New Saban biography sheds light on Texas discussions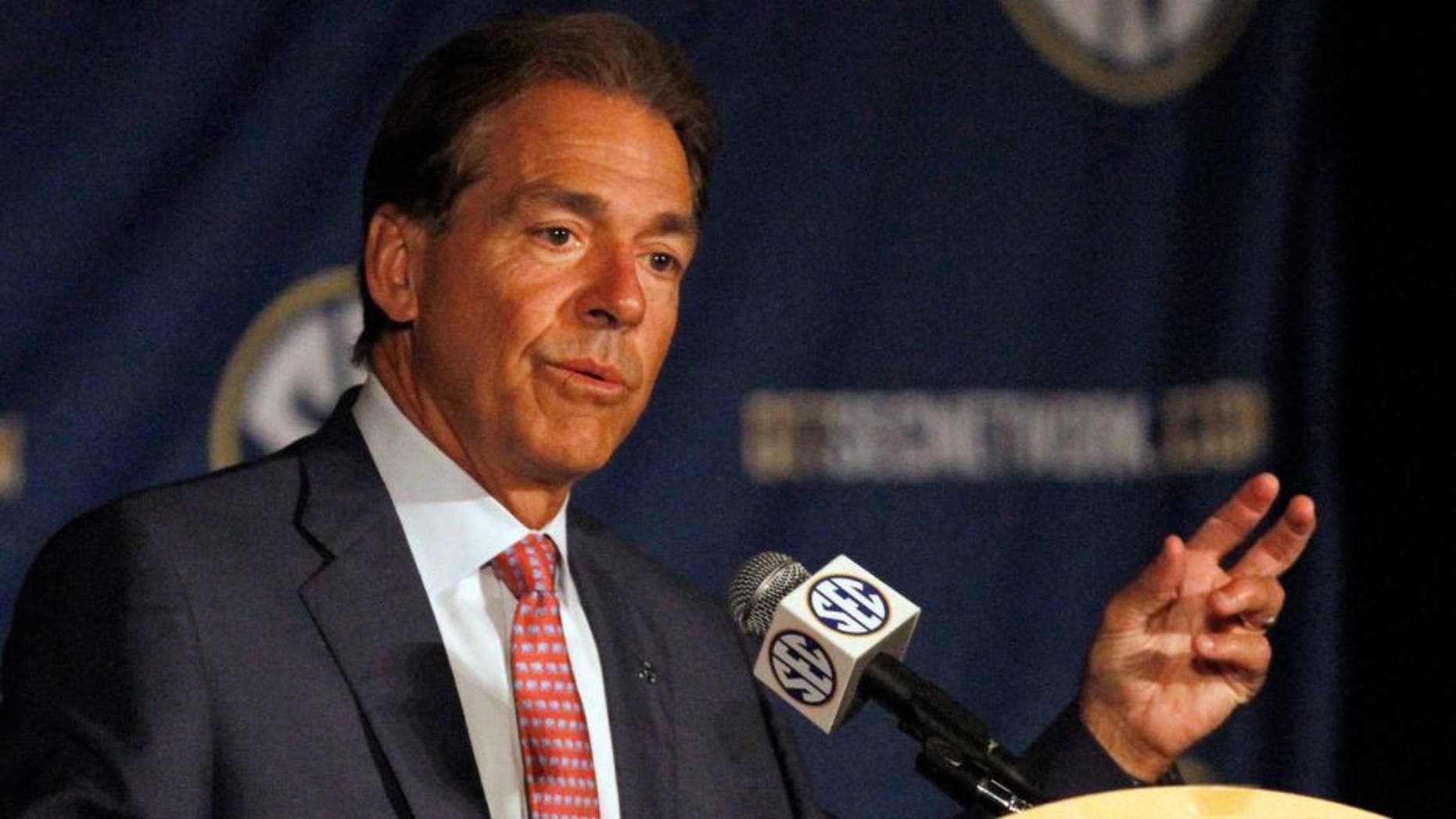 It was only two offseasons ago when rumors were running rampant that Nick Saban would be leaving Alabama for a massive offer from Texas. Of course, that never came to fruition, and it's been unclear ever since exactly what transpired between the two sides.
But a new Saban biography includes many of the details, according to the Dallas Morning News, which received an advance copy of the book titled "Saban: The Making of a Coach."
The Morning News reports that, in December 2012, Saban's agent, Jimmy Sexton, joined Texas regent Wallace Hall and Texas Rangers owner Tom Hicks (the brother of another school regent) on a lengthy phone call. Sexton reportedly told the others that Saban was under "special pressure" at Alabama and felt underappreciated, which had him considering the Texas job if it were to become available; note that Mack Brown was still the Longhorns' coach at the time.
Hicks said he went to Brown to attempt to persuade him to step down and throw his support behind a Saban hiring, but Brown eventually decided not to retire, and Texas opted not to fire him.
"I am completely convinced that Saban would have come to Texas had Mack approved of the idea or had (then-athletic director DeLoss Dodds) fired Mack," Hall said, according to the Morning News.
Brown resigned a year later after a disappointing season, and Sexton again reached out, this time to new athletic director Steve Patterson, the book reports.
"I've known Jimmy for 30 years," Patterson reportedly said. "I told him if he wanted to come here and drink bourbon and eat barbecue and talk about Saban, that'd be fine. But I told him not to come here if he just wanted to get Saban an extension and a raise at Alabama, which I thought was his intention all along.
"Of course, Jimmy took great affront to that, which is fine. He was just doing his job. But that was the end of the conversation. I never talked to Saban and we never made an offer."
Texas eventually hired Charlie Strong, who went 6-7 in 2014 in his first season in Austin. Saban, meanwhile, signed an extension with Alabama that pays him $6.9 million a year.