New Orleans Saints coach Sean Payton smashed fire alarm before kickoff in Cincinnati, report says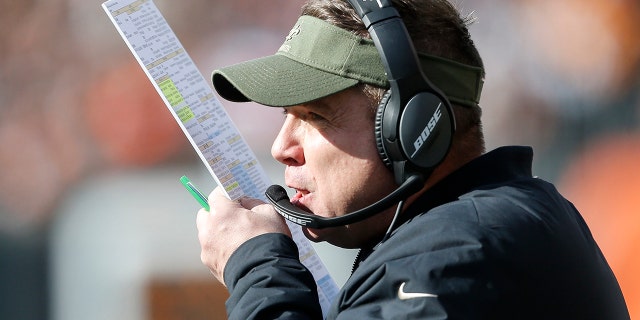 New Orleans Saints head coach Sean Payton reportedly smashed a fire alarm in the team's locker room at Paul Brown Stadium in Cincinnati after it started to sound 15 minutes before Sunday's kickoff.
A picture in The Times-Picayune showed the smashed fire alarm. It wasn't known why the alarm was going off and it wasn't clear whether Payton would face legal ramifications for tampering with the fire alarm, but Cincinnati Bengals officials notified authorities, according to the newspaper.
"We are aware of this situation and have been in touch with the authorities, but have nothing more on it at this time," the Bengals told The Times-Picayune in a statement.
The pregame distraction didn't appear to affect the Saints in any way.
New Orleans defeated Cincinnati, 51-14, and remains one of the best teams in the league.
The Bengals, who are fighting for first place in the AFC North division, fired defensive coordinator Teryl Austin on Monday, according to multiple reports.