NBA hits Houston Rockets owner with massive fine for confronting referee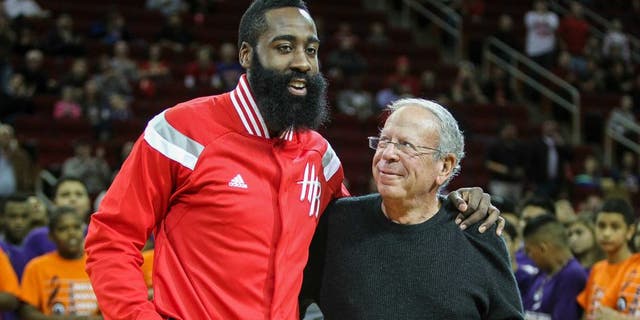 NEWYou can now listen to Fox News articles!
Rockets owner Leslie Alexander has been fined $100,000 for "confronting a referee during live game action," the NBA announced Wednesday in an official release. The incident occurred late in the first quarter of Houston's Game 5 win over the Thunder, when Alexander could be seengetting up from his courtside seat and walking over to address a referee while the ball was in play.
Players and coaches are fined much smaller amounts for publicly criticizing officials, usually in the range of $15,000-$25,000 for a single incident. But the league obviously believed seeing an owner exhibit this type of behavior during a nationally televised playoff game warranted a much stiffer punishment.
Troy Taormina-USA TODAY Sports | Troy Taormina