NASCAR stars go Hollywood on Texas Motor Speedway 'Big Hoss' screen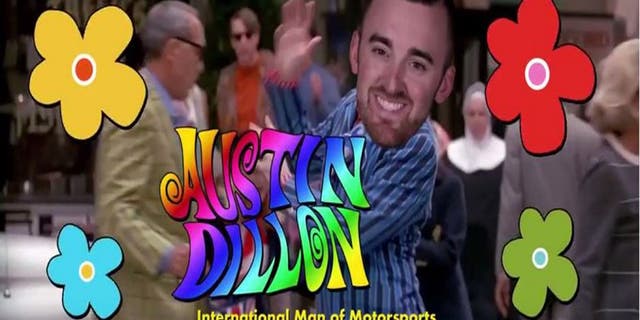 NEWYou can now listen to Fox News articles!
I don't care who you are, this stuff is funny.
During its recent NASCAR race weekend, Texas Motor Speedway debuted a couple of head-over-body animated videos on its Leviathan "Big Hoss" screen.
The spots were produced by Dallas-based The Well Creative Productions and they're pretty humorous, if vaguely unsettling. One features Austin Dillon as Austin Powers and the other Kurt and Kyle Busch as the Blues Brothers.
"It was really funny to look up at 'Big Hoss' and see the video," Dillon said. "I remember filming with the production crew at Media Day in Daytona and making a bunch of silly faces at the camera for them. Just having fun in the middle of a long day. I guess I inspired a mini-Austin Powers video. I hope the fans enjoyed it. I know I did."
"I love the video," Kurt said. "It was a lot of fun to see 'Big Hoss TV' utilized in that platform. Our fun, different things you see from drivers mixed in with what the fans want to see and to be animated and be on a videoboard like that, it fits perfect with our times."
Enjoy.