NASCAR awards banquet in Vegas moving to Thursday night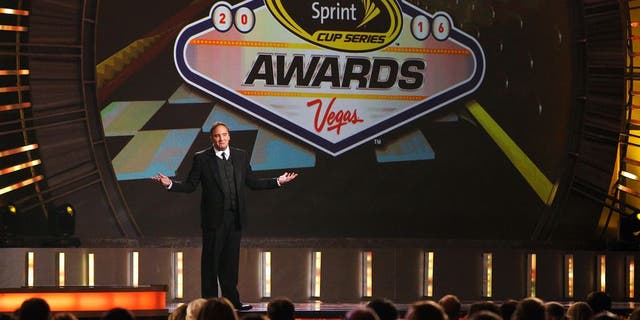 NEWYou can now listen to Fox News articles!
Champions Week will return to Las Vegas for a ninth consecutive year, NASCAR announced on Monday, but this time with a significant twist: The Monster Energy NASCAR Cup Series Awards celebration will take place on a Thursday night, not the traditional Friday.
This years awards banquet will take place at the Wynn Las Vegas on Thursday, Nov. 30. A full schedule for Champions Week will be released later.
Historically, the banquet usually took place on the first Friday night in December, but the schedule is changed for this year.
"Las Vegas is especially excited to welcome the NASCAR world back for this years Champions Week," said Rossi Ralenkotter, president/CEO of the Las Vegas Convention and Visitors Authority. "Its been a tremendous year for NASCAR in Las Vegas. Weve had a long and successful partnership with NASCAR and look forward to having fans join us for the events of Champions Week this year."
"Awards season is a time when our entire industry, along with our passionate fan base, come together to formally crown a champion and celebrate a memorable season," said Steve Phelps, NASCAR Executive Vice President, and chief global sales and marketing officer. "The prestige of our Awards grows each year, and with the return to Las Vegas for the Monster Energy NASCAR Cup Series Awards that trend promises to continue."
Matthew T. Thacker | Matthew T. Thacker LAT Images www.NigelKinrade.com