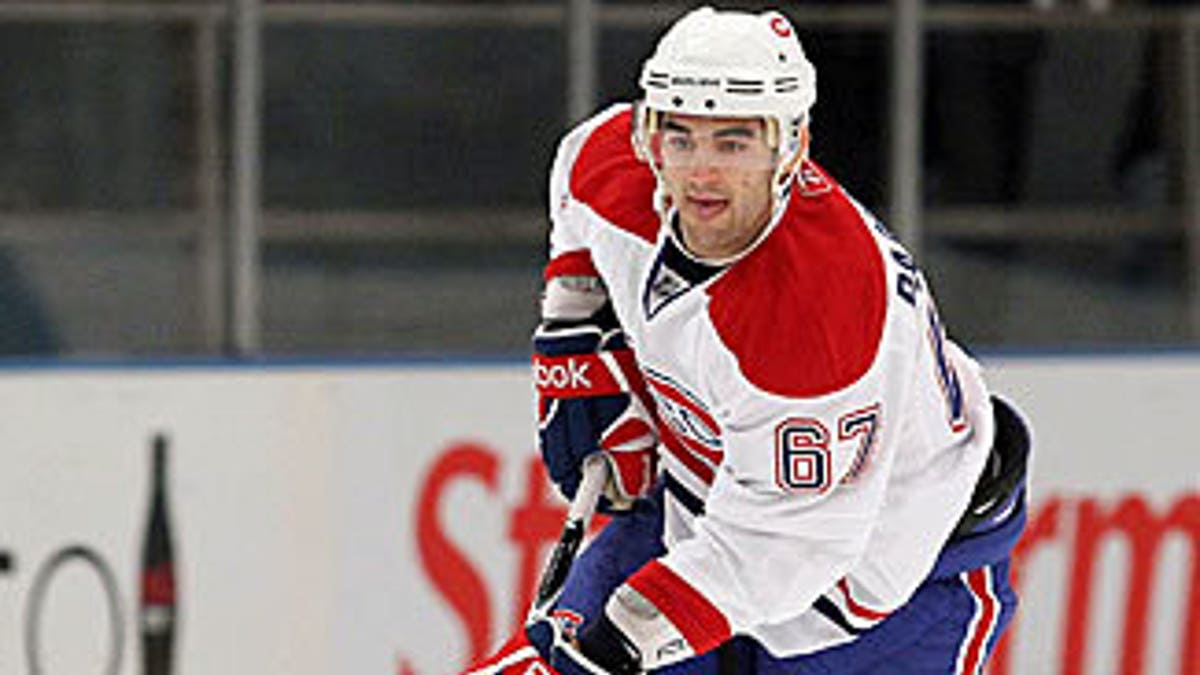 Montreal Canadiens forward Max Pacioretty is back on the ice, just three weeks removed from the injuries he suffered when he was checked into a stanchion at the Bell Centre on March 8.
Pacioretty suffered a severe concussion and a broken vertebra in his neck on the hit.
Pacioretty was on the ice Friday at the team's training facility in the suburb of Brossard, doing approximately 20 minutes of light skating with injured defenseman Andrei Markov and strength and conditioning coach Pierre Allard.
"It is part of the protocol, it's the beginning of his rehabilitation," Montreal coach Jacques Martin said.
The Canadiens received more good news on the injury front when defenseman Jaroslav Spacek joined the team for Friday's practice. Spacek has missed 11 games since undergoing knee surgery. He will travel with the team for Saturday's game in New Jersey, but won't play.
Forward Jeff Halpern also won't play Saturday for the Canadiens. He was ruled out on Friday with a lower-body injury and is listed as day-to-day by the club.
The Canadiens are in a battle for one of the final three places in the Eastern Conference playoff race.
Montreal sits in sixth place, but holds just a two-point lead on both Buffalo and the New York Rangers. Ninth-place Carolina is just five points back and has five games remaining. The Canadiens have four games left in their regular season.