MLB To Suspend A-Rod And Ryan Braun After All-Star Break, Report Says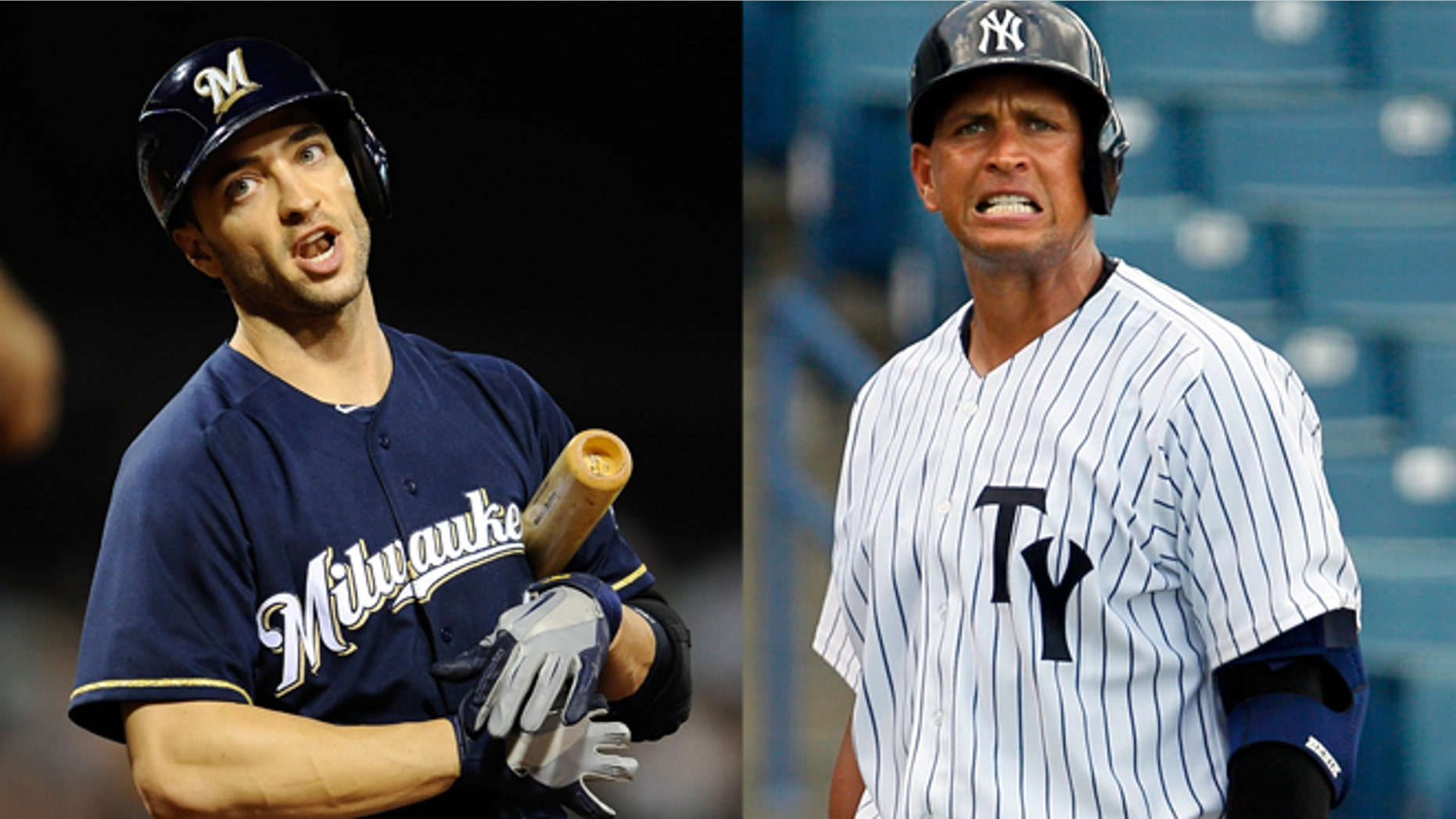 Major League Baseball is expected to suspend Alex Rodriguez and Ryan Braun, along with as many as 20 players sometime after next week's All-Star break, according to a report by ESPN.
"Several sources" told Outside the Lines the coming suspensions come as Commissioner Bud Selig's office finishes its months-long investigation into the star player's connection to performance-enhancing drugs from Tony Bosch and the Biogenesis clinic in Miami.
New York Yankees third baseman A-Rod is also expected to be interviewed by the commissioner's office within the week. Meanwhile, Milwaukee Brewers Star Braun, who has continually denied used PED's and a connection to Bosch, refused to answer questions during a meeting with Major League Baseball on June 29.
The bad news continues to pile up for Rodriguez, who is batting a combined 1-for-12 with four strikeouts in five games during his Single-A rehab stint.
The OTL report said Selig's office is still deciding on the lengths of the suspensions and is considering 100-game bans that are given to players who fail PED testing for the second time.
The MLB investigation into the players is predicated on damning documents from Bosch that connect the players to his company which provided the drugs out of his Miami office.
Follow us on twitter.com/foxnewslatino
Like us at facebook.com/foxnewslatino