Milwaukee Bucks rookie in desperate need of first paycheck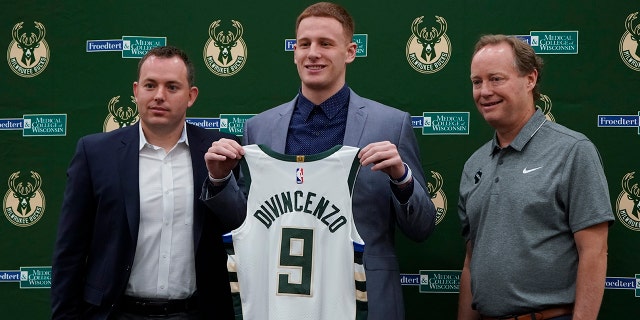 Milwaukee Bucks rookie Donte DiVincenzo appears to really need that first paycheck.
A photo on Instagram on Tuesday showed the former Villanova standout only had $3.71 to his name. Teammate D.J. Wilson shared the photo of the two sitting at a table in a Las Vegas casino.
Luckily for him, the first paycheck is around the corner. DiVincenzo signed his rookie contract with the Bucks, which will earn him $5.3 million over the next two years.
The Bucks selected DiVincenzo with the No. 17 overall pick of the NBA Draft last month. He was the NCAA men's basketball Final Four's Most Outstanding Player.