Mike Evans responds to critics: 'My bad days are 150 (yards)'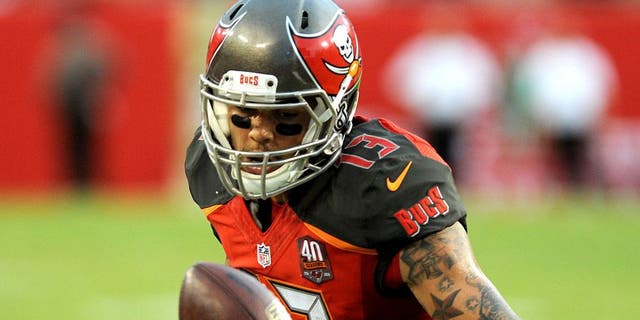 Well, I guess that's one way to respond after dropping five passes in Week 9. When Mike Evans was speaking with reporters about his disappointing showing against the New York Giants, he had some pretty direct words about the outing, according to Greg Auman of the Tampa Bay Times.
While Evans is absolutely a talented wide receiver, he's topped 100 yards just three times this year, and has failed to top 50 yards four times. To top it off, Gil Brandt of NFL.com broke down the drop percentages of wide receivers, and Evans came in ranked No. 2.
Evans was likely just frustrated with the outcome of the game against the Giants, as he caught eight balls for 152 yards, but it came on an incredible 19 targets.
His drops were backbreaking at times, but it's also pretty safe to say that Evans will bounce back from the tough game, as the second-year wide receiver is one of the more talented players out there.
(h/t NFL.com)
MORE NEWS: Want stories delivered to you? Sign up for our NFL newsletters.