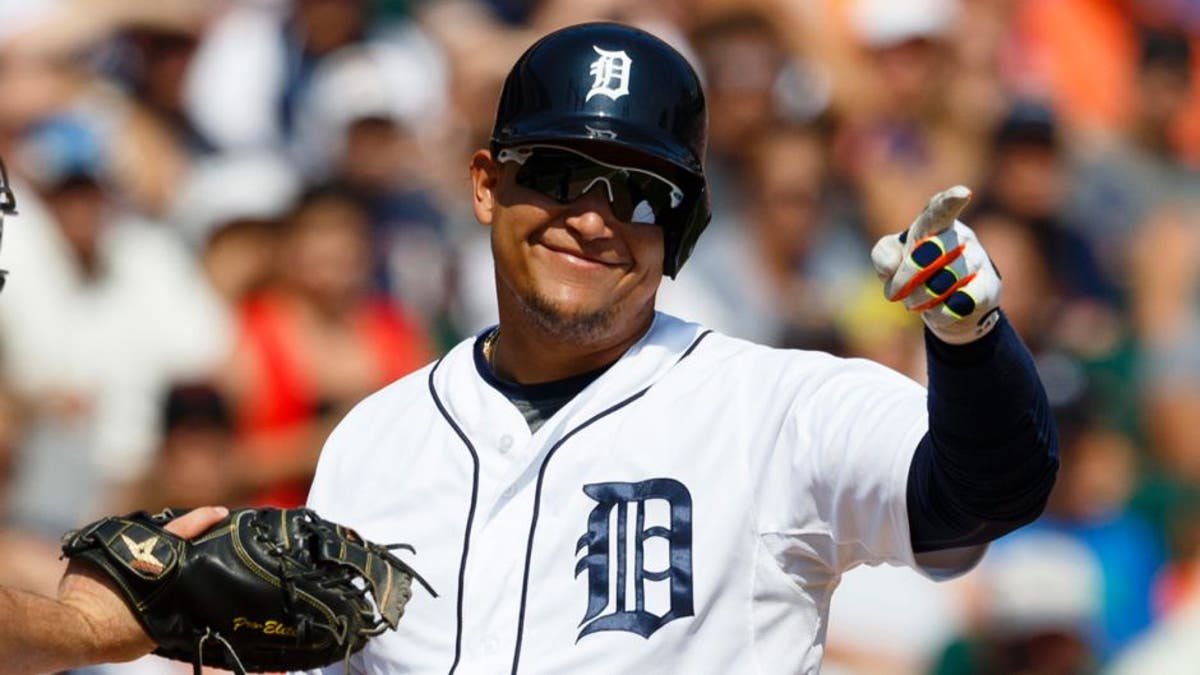 Tigers slugger Miguel Cabrera is on pace to win his fourth AL batting title in five years -- but many are wondering, will he even qualify for it?
Heading into Tuesday's games, Cabrera has a .367 batting average, which would be the best in MLB by 32 points and the AL-leader by 47 ... if he had enough at-bats to qualify, as pointed out by MLB.com:
"His six-week stint on the disabled list with a strained left calf put him behind pace on the plate appearances necessary (3.1 for each game the team has played so far) to be eligible. A player needs 502 plate appearances to be eligible at season's end, which is all that really matters, but getting back on pace means the name shows up on the leaderboard."
So just how far behind is Cabrera from the rest of the pack? Breathe easy, Tigers fans -- it's only about four games.
The Tigers played their 124th game of the season on Monday -- which was also No. 87 for Cabrera. With 380 plate appearances, Miggy should have enough to qualify by Sunday if he gets four appearances per game the rest of the week.
Cabrera is on pace to become only the ninth player in MLB history to win four or more batting titles in five seasons, joining Tony Gwynn, Wade Boggs, Rod Carew, Ty Cobb, Honus Wagner, Nap Lajoie, Rogers Hornsby and Stan Musial on that list.
(h/t MLB.com)