Middleton knocked out early in 3-point contest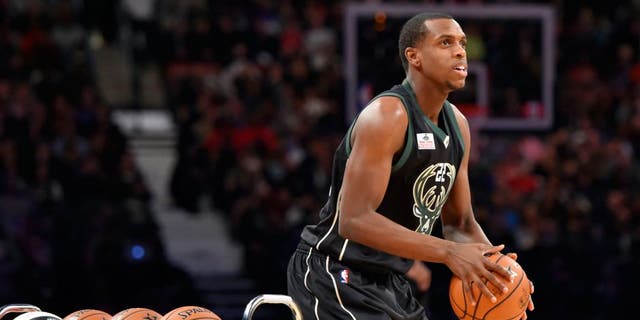 Milwaukee Bucks guard Khris Middleton competed in the NBA 3-point contest for the first time Saturday in Toronto but did not make it past the first round.
The 24-year-old was one of three people associated with the Bucks to participate in the All-Star weekend. Forward Jabari Parker competed in the Rising Stars game Friday, scoring 12 points, and owner Marc Lasry played in the celebrity game.
Golden State Warriors guard Klay Thompson outdueled teammate Stephen Curry to win the contest. He was 19-for-25 in the final round, 18-for-25 in the first, and adding them together put him at 74 percent on the night.
Phoenix's Devin Booker was third, with 16 points in the final round. He beat Houston's James Harden and J.J. Redick of the Los Angeles Clippers to get out of the first round, and Toronto's Kyle Lowry, Portland's C.J. McCollum and Middleton were eliminated early.